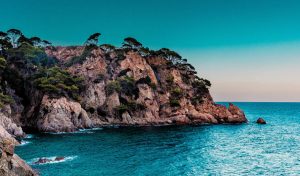 Rental cars at Marbella's train stations, travel centre and airports like Málaga Airport, Algeciras Heliport and Ceuta Heliport, QRL and ferry terminals and ports (Marina la Bajadilla, Marbella Port). We have an easy and safe booking system of rental cars online. Search and choose your destination, search for country, city etc. and choose from the list.
A car hire service where every cost is included, no hidden fees and free cancellations/amendments up to 24 hours before you are supposed to pick up the car. Comparison of rental car and car hire from several businesses in the town Marbella, Spain. Find the best prices for rental cars online. Comparing prices online can be very profitable, many smaller companies can only be booked on site. To find the best price we compare following companies Sixt on Ctra de Cádiz Km 183 Centro de Negocios Oasis, Enterprise on Calle Severo Ochoa 2 Complejo Miramar Local 4, Thrifty on Avenida Arias Maldonado 4, Interrent Ciudad on Centro Comercial Camojan Corner Avenida Buchinger S N Local 11, Europcar on Avenida Ricardo Soriano N 38, Marbesol on Urbanización Real Crta de Cádiz Km 178, Goldcar on Centro Comercial Camojan Avenida Buchinger S N Local 11, Hertz on Avenida Arias Maldonado 4 in Marbella.
Information about the town Marbella, located in Malaga, Andalusia region, Spain. Is a locality in the area. 8th largest city/district when it comes to inhabitants in the region and the 69th largest town/community in Spain. Manilva, Valdés, Alora, Jimena de la Frontera, Olvera, Campillos, Pizarra, Las Chapas, Puerto Banus, Nueva Andalucia and Playa Duque Marbella are small villages, suburbs and communities nearby. The town/city is located about 57 MASL. Read more about what the town has to offer when it comes to experiences and which companies are located in Spain and Malaga. The town has about 134 600 (2015) inhabitants. Other larger cities/communities nearby are Málaga (c. 568300 pop), Mijas (c. 73800 pop) and Fuengirola (c. 71500 pop). Get some tips on local companies in Malaga.
Visiting and sight-seeing in Marbella? Some suggestions and tips on, activities, places, events, attractions, destinations, experiences and museums in the town that are worth a visit during your stay. Basílica Paleocristiana are interesting ruins of old buildings and objects. Municipal Stadium of Marbella are located nearby if you want to watch sports or go to a concert. If you are travelling with children and want to visit an amusement park, water park or theme park, you have these options; Karting Experience, CostaWaterPark Puerto Banus, Funny Beach and Cableski & Wake Board Center. Are you looking for aquariums, tropical houses, safari parks, tropicariums, zoos, and terrariums nearby? Selwo Aventura might be worth a visit.
Keen on seeing ancient relics, older buildings, antiquities and cultural heritage? These places, Termas Romanas Las Bóvedas, could be worth a visit. Poligono Gallery, Museum of Grabado and Galería Yusto/Giner are located nearby. Maybe a day at the museums and art galleries of the town? Fascinating and fine plantings, green areas and parks that are located in the town are Park vigil de quiñones, Alameda Park and Park la Constitución, Marbella. Malls like El Corte Inglés and Parque Comercial La Cañada are close by if you want to do some shopping.
Do you need a car for a golf trip? Golf courses close to the community are Monte Paraíso 2 km, Club de Golf La Dama de Noche 6 km and Golf Rio Real 4 km. Plaza de los Naranjos, Plaza de los Olivos and Plaza Mijas are notable large open spaces and squares which are located in the central parts of town. Want to visit a local casino? These are located in the city at Sociedad Cultural Y Recreativa Casino de Marbella. Notable churches or cathedrals are Hermandad de Nazareno and Alcaldía San Pedro de Alcántara which are close by. Notable mosques and Islamic shrines are King Abdul Aziz Mosque, which are close by.
Playa Fontanilla, Playa Real de Zaragoza, Playa de Rio Real, Playa Lorea, Playa Puerto Banús and Bounty Beach are beaches nearby if you want to relax and bask in the sun for a couple of days. King Fahad Alsaud's palace are exciting, older, magnificent buildings such as mansions and palaces nearby. Want to look at the domiciles of the city's old rulers? Exciting castles such as, Castillo de (Castle) Montemayor are located close to Marbella. Close by there are interesting forts, strongholds and fortresses such as, Muralla urbana de Marbell. Wineries and wine producers that are close to Marbella are, for example, Remsamen. Wine tour and tasting in Spain?
Find the best car hire and cheapest car rental in airports nearby
Find the best car hire and cheapest car rental in airports nearby: Hire a Car Cheap Málaga-Costa del Sol Airport, Hire Cars Jerez Airport and Rent a Car Cheap Ceuta Heliport. Cheap Van Rentals in Marbella.
Car rental companies in Marbella, Spain
To find the best price we compare following companies Enterprise, Goldcar, Autos Valls, InterRent, Record, Faycan, Orlando, National, Alamo, Hertz, Centauro, Rhodium, Keddy By Europcar, Autoclick, Malco Rent a Car, Nomadcar, Marbesol, Canarias.com, Cooltra Scooter, Orcar Canarias, Budget, Owners Cars, Autos Menorca, Thrifty, Flizzr, TopCar, Atesa, Europcar, King Rent, Avis, Delpaso, Firefly, Dollar, OK Rent a Car, Surprice, Hiper Rent a car, Dickmanns, Autos Aguirre, Hertz Dream Collection, Drivalia, Wiber, Key and Go, ClickRent, Solmar, CICAR, Maggiore, Class Rent a Car, Niza, AutoReisen, La Palma 24 and Sixt in Marbella. You can usually find the largest selection at airports such as Málaga-Costa del Sol Pablo Picasso Airport, Ceuta Heliport and Algeciras Heliport. The large companies usually have offices adjacent to the airport.
Van rental & Rent a Car Marbella Customer Feedback & Reviews