About autospain.co.uk – Cheap car rental in Spain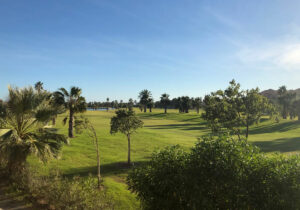 Welcome to autospain.co.uk! Here you can compare prices on car hire in Spain and find the best car for your holiday. The best tip on how to find the cheapest price on car rental in Spain is to book as early as possible. We recommend to search and book 2-4 months in advance, if it is possible. When you rent a car with us; no surprise awaits you when you pick up the car on your arrival. Our prices usually include free mileage, airport fees, free miles, road assistance and obligatory insurances, taxes and fees in Spain. There is a high competition between car rental agencies. If your plan is to move a lot around Spain's cities or explore the country, you will find many car hire companies that offer car rental at affordable prices. Consider renting a car that have GPS navigation, because it will be a lot easier to drive.
It is also possible to rent a car for one-way in Spain. You pick up at one place and return at another, e.g. another city or country. However, it is rarely possible to take the car between islands or leave it on another island, but then you have to return to the starting point. It may be okay to take the car on a ferry, see the conditions during booking. Driving the car to other countries may be prohibited. If you plan to drive from Spain to France, Portugal and Italy etc. you can read about what applies when you search. If you want to rent a minibus, we recommend that you apply with pick-up at an airport, where there is the largest selection. Luxury cars and sports cars are most often found at the most popular destinations.
It can be difficult to find a cheap rental car or larger car such as minibuses in Spain during peak season. During the high season and when Germans and English have holiday, many people want to rent a car. Search for your rental car well in advance, preferably a few months before, if you are looking for a larger car e.g. minibus or a more luxurious car. Renting luxury cars in Spain is popular and if you want to rent a luxury car or a sport car, you must book well in advance. This is especially true if you intend to rent a luxury car during peak season. There are almost always cars for rent in popular places like Malaga and Alicante, but if you book late, you will not have many choices. Popular companies such as Hertz and Avis quickly run out of cars. But you can often find cars at Goldcar and Dollar. Minor companies have usually fewer service points then major companies. When you search, we show ratings of companies from previous customers. If you need a car immediately when you arrive, we recommend that you search for rental cars that are picked up at the airport.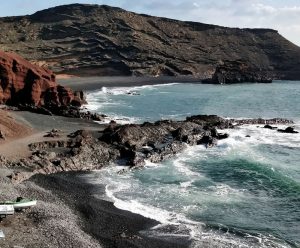 We compare prices from approximately 50 rental car companies in cities, airports, vacation destinations, train stations and destinations in Spain. Autospain.co.uk co-operates with Car Trawler in order to be able to offer you, as our customer, prices in Spain from all major and minor car rental companies. When you search for a car with us, you can choose from which company you would like to rent. We search for cheap rental cars in cities such as: Madrid, Seville, Palma de Mallorca, Murcia, Bilbao, Barcelona, Zaragoza, Valencia, Málaga and Las Palmas de Gran Canaria and at airports such as Málaga-Costa del Sol Airport, Barcelona-El Prat Airport, Gran Canaria Airport, Zaragoza Airport, Madrid-Barajas Airport, Seville-San Pablo Airport, Murcia Corvera Airport and Valencia Airport etc. You can also rent a car for one-way, aka one-way-rental or one-way in Spain. You collect the car in one place and return it somewhere else, e.g. another city or country. Is also called rent a car from here to there. You can also find rental cars all around the world via autospain.co.uk, but our speciality is Spain. You can hire a cheap car in Spain in three simple steps:
Search for your desired pick-up location in Spain and choose pick-up date in our car hire search engine.
Compare prices in a simple overview. You can compare all companies, available rental cars, the different terms and the price in Spain.
Book the car hire deal of your choice online and save money on your rental car in Spain.
You should consider to buy and upgrade to a fully comprehensive insurance package: collision damage waiver (CDW), a vehicle theft waiver and a liability cover. We can offer an insurance option where you can choose to remove your vehicle excess. If you are in an accident you would not be financially liable for the whole excess fee. Book your rental car, safe and secure at autospain.co.uk to ensure yourself of a carefree holiday in Spain. Because of our large volumes, we can offer an cheaper rental car, than if you would book directly with a car hire company. All our reservations include standard insurances. With us, you have the option to cancel for free up to 24-48 hours before your pick-up.
Going on vacation to Spain?
Spain got everything and is the most popular tourist destination in Europe. In Spain you can find great weather, mountains, nice beaches, ski resorts, fun night-life, many cultural destinations and historic sites and cities. Need a car to go around? Getting around by car is the best way if you plan to move from one city to another every other day. Spain got a scenery that is beautiful that you can truly discover by car. But avoid big cities like Madrid or Barcelona. There are two types of motorways/highways in Spain: autopistas and autovías. Mostly autopistas are toll roads and autovías are generally toll free. Speed limits range from 50 km/h in cities to 90 km/h on smaller roads. Normally 100 km/h on bigger roads and 120 km/h on autopistas and autovías.
Rent a car cheap with unlimited mileage in Spain
There are many different car models and sizes of cars to choose from. Standard fleet list in Spain are: Estate (Estate), 9 seat minivan / Minibus (9 seat minivan), Minivan (Minivan), Intermediate (Intermediate), Economy (Economy), Premium (Premium), Fullsize (Fullsize), Mini (Mini), Moped (Moped), Standard (Standard), 5 seat minivan (5 seat minivan), Compact (Compact), Convertible (Convertible), SUV / Jeep (SUV), 7 seat minivan (7 seat minivan), Luxury (Luxury), Cargo van (Cargo van). Big cities and popular destinations have more car types to choose from. If you want to rent a luxury car then search at the major airports and the most popular destinations in the major regions such as Murcia, Canary Islands, Castille and León, Castille-La Mancha, Andalusia, Madrid, Galicia, Catalonia, Basque Country, Valencia etc. It can be harder to find and book special and luxury cars during peak season. Search well in advance if you need a special or luxury rental car. Children in the car? Child seats are also available at booking so that any children in your travel party can travel safely and in comfort.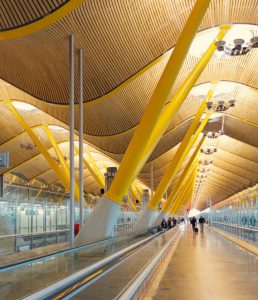 A car with air conditioning is a must in the hot Spanish summer. All cars usually has air conditioning. Example of cars you can rent in Spain are e.g. Mini: e.g. Mini Cooper S, Volkswagen Up, Peugeot 107, Fiat 500, etc. Economy: e.g. Fiat Panda, Volkswagen Polo, Smart Forfour, Opel Corsa, etc. Compact: e.g. Nissan Leaf Electric, Hyundai i30, Toyota Auris Hybrid, Citroen C4 Cactus, etc. Intermediate: e.g. Citroen C5, Audi A3, Toyota Avensis, Mercedes A Class, etc. Standard: e.g. Volkswagen Passat, Opel Insignia, Audi A4, etc. Fullsize: e.g. Mercedes E Class, Mercedes C Class, BMW 3 Series, etc. Luxury: e.g. Porsche Panamera Turbo S, Porsche Panamera, Audi R8, McLaren MP4 12C, etc. Premium: e.g. Mercedes C220 CDI, BMW M4 Coupe, Fiat 500 Abarth, Mercedes E280 CDI, etc. Minivan: e.g. Mercedes Vito, Volkswagen Sharan, Mercedes Viano, etc. Cargo van: e.g. Volkswagen Transporter Cargo Van, Ford Transit LWB, Mercedes Sprinter, Volkswagen Crafter Cargo Van (11m3), etc. Moped: e.g. Scooter 125cc Electric, Scooter 125cc, Scooter 50cc, Scooter 110cc, etc. Convertible: e.g. Mercedes SL, Audi TT Convertible, Mini Cooper S Convertible, Opel Astra Convertible, etc. Estate: e.g. Skoda Octavia Estate, Renault Clio Estate, Volkswagen Passat Estate, Skoda Fabia Estate, etc. 5 seat minivan: e.g. Renault Scenic, Citroen Berlingo, Ford C-Max, BMW 2 Series Active Tourer, etc. 7 seat minivan: e.g. Ford Galaxy, Volkswagen Touran, Renault Espace, Citroen C4 Grand Picasso, etc. 9 seat minivan / Minibus: e.g. Mercedes Vito, Mercedes Vito Traveliner, Fiat Scudo, etc. SUV / Jeep: e.g. Range Rover Evoque, Daihatsu Terios, Jeep Renegade, Toyota Rav4, etc. However, in smaller cities and on islands like Lanzarote, La Palma, Minorca, Ibiza, Majorca, Fuerteventura, Tenerife, Formentera, La Gomera, Gran Canaria etc, the range of cars is smaller. We, autospain.co.uk, have 24/7 customer service and it is available all year round at all times of the day and night. If you need help with your booking or have encountered any problems with your car hire, please do not hesitate to contact us. A member of our team will be happy to help with any questions.
Compare prices from all the best brands in one click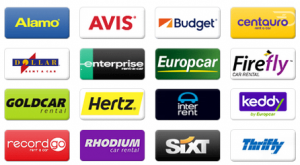 Our aim is to make it as easy and effortless as possible to find a rental car according to your wishes in Spain. We do not own any cars ourselves, we only compare prices between different companies such as Maggiore, Autos Aguirre, InterRent, Hertz, Class Rent a Car, Nomadcar, Alamo, AutoReisen, Delpaso, Goldcar, Autos Menorca, Owners Cars, King rent, Malco Rent a Car, Flizzr, Solmar, Firefly, Avis, Drivalia, OK Rent a Car, Canarias.com, TopCar, Cooltra Scooter, Europcar, Surprice, La Palma 24, Dollar, Orcar Canarias, Record, Enterprise, Thrifty, Dickmanns, Marbesol, Rhodium, Centauro, ClickRent, Keddy By Europcar, Faycan, Niza, CICAR, Autoclick, Sixt, Hertz Dream Collection, National, Hiper Rent a car, Orlando, Autos Valls, Budget and Atesa etc. in Spain. When you have rented a car from a company you collect it from that company. Through autospain.co.uk you can easily and quickly amend your booking or cancel it if there is changes of plans.
Please leave a review on our search engine for rental cars in Spain. Our goal is to create the best comparison site for finding cheap car hire in Spain. We update all the information all the time and add new car rental companies in cities like Seville, Bilbao, Barcelona, Málaga, Valencia, Murcia, Madrid, Palma de Mallorca, Alicante, Valladolid, Cordova, Las Palmas de Gran Canaria, Zaragoza etc. as well as new features and tools continuously. Hope you like our site! What do you think of autospain.co.uk? Do you find what you are looking for?