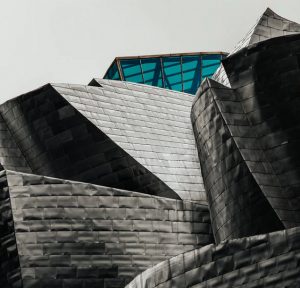 We compare large companies as well as small and find the best price for all types of cars. Compare rental cars and renting of a vehicle from several companies in the town, Bilbao in Spain.
Car hire at Bilbao's airports like Bilbao Airport, Vitoria Airport and Santander Airport, BIO, train stations (Abando Railway Station, Atxuri, Elotxelerri-loiu, Sondikako geltokia / Estación de Sondika, Bidebieta-Basauri, Zorrotza and Zangroiz) and travel centres etc. We can offer a car hire service where every cost is included. There are no hidden fees or free cancellations/amendments up to 24 hours before you are supposed to pick up the car. An easy, straight forward and safe search for car hire online. With our search engine, you only need to write the name of the city, place etc. and you will immediately get a list of choices. To find the best price we compare following companies Avis on Lugar 0 S N 4th Floor Loiu, Europcar on Estacion de Tren Entrada Al Parking Por Bailén Kalea 22 Bilbo, Thrifty on Loiu, Sixt on Bizkaia Kalea, Hertz on Loiu Bizkaia S N Bilbo, Europcar on Poza Lizentziatuaren Kalea N 56 Bilbo, Autorent on Rodríguez Arias Kalea 6 Bilbo, Enterprise on Estación de Tren Abando Plaza Circular Entrada Parking Bailén Kalea 22 Bilbo, Thrifty on San Pio X Plaza 2 Bilbo, National on Estación de Tren Abando Plaza Circular Entrada Parking Bailén Kalea 22 Bilbo, Avis on Areiltza Doktorearen Zumarkalea 34 Devolucion Simon Bolivar 13 Bilbo, Budget España on Areiltza Doktorearen Zumarkalea 34 Bilbo, Keddy on Plaza Biribila Bilbo, Oscar on Madariaga Hiribidea 71 Bilbo, Alamo on Aeropuerto de Loiu Barrio Gaztañaga S N Bilbo, Europcar on Estación Abando Indalecio Prieto Plaza Biribila 2 Bilbo, Sixt Centro on Euskadi Plaza 4 Bilbo, Hertz on De Loiu Airport Bilbo, Alamo on Estación de Tren Abando Plaza Circular Entrada Parking Bailén Kalea 22 Bilbo, Hertz on San Pio X Plaza 2 Bilbo in Bilbao.
Information about the town Bilbao (Bilbo, El Bocho), located in Biscay, Basque Country region, Spain. It is the central city in the area. 1th largest city/district when it comes to inhabitants in the region and the 10th largest town/community in Spain. Has about 354 900 (2015) inhabitants. Small villages, communities and suburbs nearby are Bergara, Azpeitia, Laredo, Arrigorriaga, Sopela, Santoña, Azkoitia, Santutxu, Izartza, Abusu / La Peña, Gaztelu and Montefuerte. The community and town is about 20 meters above sea level. Vitoria-Gasteiz (c. 235700 pop), Barakaldo (c. 98500 pop) and Algorta (c. 82600 pop) are larger neighbouring communities and cities. Regardless of how long you are staying the town there are things to experience and do. Abando, Zazpi Kaleak, Moyua Station, Matiko-bilbao, Indautxu, San Mamés and Deusto are subway (metro) stations nearby. Bus stations and bus stops in the city are Termibus. Get some tips on local companies in Biscay.
Tips and recommendations in Bilbao on activities, museums, experiences, attractions, places, events and destinations you can visit during your trip. Centro Comercial Eroski, Ballonti merkataritza-zentroa and Artea merkataritza-gunea / Parque Comercial Artea are malls in the city if you want to do some shopping. Erribera Merkatua are markets and bazaars for farmer's markets. Like golf? Want to try out the local golf courses? Golf courses that are close to the city are e.g. Club de Campo Laukariz 10 km, Derio Golf 6 km, Palacio de Urgoiti 8 km, Meaztegi Golf 12 km and Club de Golf Artxanda 8 km.
Historical and archaeological attractions that are worth seeing nearby are Fountain of Perro. Plaza de Toros de (Bullring) Vista Alegre, these amphitheatres are located close to the centre of Bilbao. Music, plays and shows in the town centre? We recommend Kafe Antzokia, Kultur Leioa Auditorium, Theater Campos Elíseos, Theater Basauri – Social Antzokia, Theater Arriaga, Bilbao Eszena and Theater Barakaldo. Located within walking distance. Horno de calcinación de la mina San Luis, Fingerprint Sculpture, Escultura Puppy, Statue Al Minero and Monument to Evaristo Churruca are exciting statues and monuments of famous people and events. Visit nice squares and large open spaces in the central parts of town. Plaza del Ensanche, Solobarria Plaza, Indautxu Plaza, Plaza de Don Federico Moyua and Plaza Nueva are nearby. Diocesan Museum of Arte Sacro, Bilboko Itsasadarra Itsas Museoa / Museo Marítimo Ría de Bilbao, Museo Rialia, Bilboko Euskal Museoa, Guggenheim Museum Bilbao, Tower of Salazar, Museum of Arqueología, Bilbao Fine Arts Museum, Vanguardia. Gallery and art gallery of and Mendibile Jauregia are located nearby. Maybe a day at the museums and art galleries of the town?
Interesting cathedrals or churches that are close by are Parroquia San Francisco de Asís, Iglesia Cathedral of Santiago – Done Jakue, Church of San Antón and Basílica de (Basilica) Begoña. Have you tasted the local wine? Vineyards within a short distance are Florentino de Lecanda. Wine tour and tasting in Bilbao? Albia Garden, Botanical Garden and Arenal Gardens are located in the city if you want to experience parks and gardens recommended by us. Parks, green areas and plantings worth visiting for recreation and relaxing are República de Abando Park, Park Eskurtze, Park Miribilla and Park Etxebarria. To watch and experience football, sports and concerts etc. you can visit Nuevo Stadium Lasesarre and San Mames. Older and fascinating buildings such as villas, manors and palaces close to the town centre are Edificio Bidearte, Palace of Lezama Leguizamon, Caserio Altzaga Palacio, Artaza Palace, Palacio San Joseren, Casa Cisco and Palacio San Jose Jauregia. Close to Bilbao there are castles worth seeing such as Butrón Castle.
Car hire in airports nearby
Car hire in airports nearby: Compare Rental Cars Bilbao Airport, Vitoria Airport and San Sebastián Airport.
Car rental companies in Bilbao, Spain
We compare these companies in Bilbao or in the region, Sixt, Faycan, Thrifty, Autoclick, Niza, Owners Cars, Atesa, Flizzr, Maggiore, Drivalia, Dollar, Europcar, InterRent, Autos Aguirre, Keddy By Europcar, Dickmanns, Cooltra Scooter, Hertz, Enterprise, Goldcar, Delpaso, National, ClickRent, AutoReisen, Orcar Canarias, Firefly, Solmar, CICAR, Autos Menorca, Nomadcar, Marbesol, Centauro, Rhodium, Canarias.com, Orlando, Alamo, TopCar, Avis, Hiper Rent a car, Record, Autos Valls, OK Rent a Car, Malco Rent a Car, Class Rent a Car, La Palma 24, Surprice, Wiber, King rent, Budget and Hertz Dream Collection. You can usually find the largest selection at airports such as Bilbao Lujua-Loiu La Paloma Sondica Airport, Vitoria-Gasteiz Foronda Airport and San Sebastián-Donostia Fuenterrabía Airport. The large companies usually have offices adjacent to the airport.
Car Hire & Rent a Car Bilbao Customer Reviews & Feedback