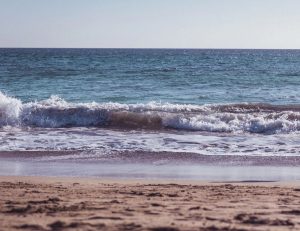 Easy and safe online booking for rental cars. Search for a city, airport etc. and choose a pick up location. The search will look for all types of models. Rental cars are available at Santa Cruz de Tenerife's travel centre, train stations and airports like Tenerife North Airport and Tenerife South-Reina Sofia Airport, TCI and ports and ferry terminals that are close by are Santa Cruz Harbour, Santa Cruz de Tenerife Port. Car hire where every cost is included, no hidden fees and free cancellations/amendments up to 24 hours before you pick up the car.
Compare rental cars and renting of a vehicle from several companies in the city, Santa Cruz de Tenerife in Spain. We compare large companies as well as small and find the best price for all types of cars. Global Rent on Calle Adalberto Benitez Togores 9, Cicar Parking on Túnel Plaza de España, Avis on Calle Lepanto 3, Cicar Muelle Ribera on Edificio Ciudad Muelle Ribera Local E1 are the companies we compare near Santa Cruz de Tenerife to find the best price.
Information about the city Santa Cruz de Tenerife (Santa Cruz, Santa Cruz Tenerifekoa, Tenerife), located in Santa Cruz de Tenerife, Canary Islands region, Spain. It is the county seat in the region. 2th largest city/district when it comes to inhabitants in the region and the 28th largest town/community in Spain. Regardless of how long you are staying the city there are things to experience and do. The city had c. 222 400 inhabitants at the end of 2015. Santa Úrsula, Santiago del Teide, Tegueste, La Victoria de Acentejo, El Sauzal, Santa María de Gracia, Tahodio, Los Campitos and Las Cuevas de Aguaite are small villages, suburbs and communities nearby. The city is located about 10 meters above sea level. Larger surrounding cities/communities are San Cristóbal de La Laguna (c. 150700 pop), Arona (c. 78600 pop) and Adeje (c. 43200 pop). Bus stop? These stations and stops are located in the city, Aeropuerto Norte. Learn more about which companies are located in the country.
Tips and recommendations in Santa Cruz de Tenerife on activities, museums, experiences, attractions, places, events and destinations you can visit during your trip. Notable squares or large open spaces that are close by, Plaza Patriotismo, Plaza España and Plaza José Arozena Paredes. Amusements parks, water parks and theme parks in and surrounding the city are Parque Maritimo Cesar Manrique and Playground Croak Croak. Casino Principal are located in the town, try gambling for money at a casino, or try your luck on Black Jack or Roulette.
Interesting cathedrals or churches that are close by are Church of la Concepción, Cathedral of la Laguna, Parish Church of Santo Domingo de Guzmán and Church of San Francisco. Close to the town centre there are athletic fields and sports fields such as Centro Insular de Atletismo de Tenerife and Estadio Municipal Francisco Peraza. To watch and experience football, sports and concerts etc. you can visit Pabellón Insular Santiago Martín and Stadium Heliodoro Rodríguez López. Like golf? Want to try out the local golf courses? Golf courses that are close to the city are e.g. Real Club de Tenerife 12 km. Spend a day tasting wine! Nearby wine producers and vineyards are, Bodegas Marba, if you are planning a wine tour and tasting in Santa Cruz de Tenerife.
Museums and art galleries in Santa Cruz de Tenerife that could be interesting are Gallery and art gallery of Stunt, Real Academia Canaria de Bellas Artes de San Miguel Arcángel, TEA Tenerife Espacio de las Artes, Museum of la Naturaleza y el Hombre, Real Sociedad Económica de Amigos del País de Tenerife, Ateneo de La Laguna, Gallery and art gallery of ARTIZAR, Museo Historico Militar de Canarias, Municipal Museum of Bellas Artés. Sala de Arte Contemporáneo Gobierno de Canarias Temporal and Museum of History of Tenerife. Shopping at a mall? Maybe at Centro Comercial Meridiano and Centro Comercial Tres de Mayo! Swimming and sun bathing on the beach? You can do that on Playa del Muerto, Playa de las Gaviotas, Playa de Regla, Playa de la Nea, Playa Berruguete, Playa Cueva de Agua, Playa de Santa Ana and Playa de las Teresitas. Take a trip with your car and make a visit! Why not visit Auditorium of Tenerife and Theater Leal to experience and see music, plays and shows nearby Santa Cruz de Tenerife.
Castillo de (Castle) San Juan and Castillo del (Castle) Paso-Alto are new as well as old beautiful castles to see and they are located in the town centre. Fort of San Francisco are exciting old fortresses, strongholds and forts to visit. Palmetum are located in the city if you want to experience parks and gardens recommended by us. Viewpoint Cruz del Carmen and Viewpoint of Jardina are located within walking distance from the town centre, which gives you a complete overview of the city. Park El Quijote, Park Garcia Sanabria and Park la Granja are located in the city if you want to experience beautiful and interesting parks and gardens.
Car hire in airports nearby
Car hire in airports nearby: Car Rental Tenerife South Airport and Tenerife North Airport.
Car rental companies in Santa Cruz de Tenerife, Spain
To find the best price we compare following companies Cooltra Scooter, Hertz Dream Collection, Surprice, Thrifty, Budget, CICAR, Class Rent a Car, Atesa, Dollar, National, Dickmanns, Nomadcar, Drivalia, Sixt, Hiper Rent a car, Wiber, Autos Menorca, Delpaso, Orlando, Orcar Canarias, Autos Valls, King rent, OK Rent a Car, Canarias.com, Centauro, InterRent, Europcar, AutoReisen, Marbesol, TopCar, La Palma 24, Autoclick, Malco Rent a Car, Owners Cars, Keddy By Europcar, Maggiore, Enterprise, Flizzr, Alamo, Hertz, Faycan, Avis, Goldcar, Record, Autos Aguirre, Solmar, Rhodium, Niza, ClickRent and Firefly in Santa Cruz de Tenerife. You can usually find the largest selection at airports such as Tenerife South Reina Sofía Granadilla Airport and Tenerife North Los Rodeos Airport. The large companies usually have offices adjacent to the airport.
Car Hire & Rent a Car Santa Cruz de Tenerife Customer Reviews & Feedback