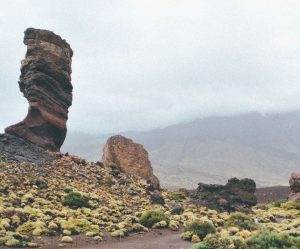 Several car rental companies have offices in the Tenerife South Airport terminal building, allowing you to rent a car right away. Renting a car in Tenerife is popular, especially during the high season. Gasoline is also cheaper than in the rest of Europe, the roads are good, and getting around the island is easy and enjoyable. Cheaper rental cars are in high demand, so you'll have to choose from what's left when booking a rental on the spot.
As always check insurance coverage, different restrictions and renting of extra equipment, and so on. Do a price comparison to avoid surprises and save money. The rental car park, which is located next to the terminal and has a capacity of 527 cars, is allocated for the car rental firms. Search and compare rental cars and car hire that you pick up directly at Tenerife South Reina Sofía Granadilla Airport. Our search service looks for all pick up locations nearby the airport. Rent a car cheap at the airport where every cost is included, no hidden fees and free cancellations/amendments up to 24-48 hours before you are supposed to pick up the rental car.
An easy and safe online booking of rental cars at Tenerife South Airport. Book from a large or minor car rental company? Even if you want to rent from a large company it could be worthwhile to compare the minor one´s first. Local car hire companies can offer very good prices in some places, like airports. At our website you can compare prices on rental cars and car hires from several companies at Tenerife South Airport in Spain. Find the best prices for rental cars online directly at the airport. Autospain.co.uk only lists prices from companies that are safe and quality assured so that there will not be any problems when you arrive at the airport.
Compare car rental Tenerife South Airport
Orlando on 11 Calle Escancho
Top Car Autoreisen Airport on Tf 1
Plus Car on San Miguel de Abona Polg Ind Las Andoriñas C Chaveña 19 Las Chafiras
ACE on Granadilla Santa Cruz
Interrent Reina Sofia Apt on Granadilla de Abona el Mediano S N Tf 1 Km 59 Reina Sofia Aeropuerto Sur Salida 23
Budget España on Autopista del Sur Km 58 5
Avis on Autopista del Sur S N Atogo
Cicar on Av S N Granadilla
Hertz on Aeropueto Reina Sofía Granadilla, Autoreisen
Goldcar on Oficina en Terminal de Llegadas Granadilla
Autos Faycan on Sur Granadilla
Sixt on Zona Llegadas Granadilla
Canarias Golf del Sur on Hotel Golf Plaza Avenida J M Galván Bello S N Golf del Sur
Europcar on Reina Sofia Aeropuerto Sur Tf1km59 38610 Granadilla Santa Cruz de Es el Médano
Budget Aeropuerto Reina del Sur on Granadilla
Thrifty on Aeropueto Reina Sofía Granadilla
Plus Car on Granadilla are the companies we compare at/in the airport/country.
Convertible, fullsize, 5 seat minivan, estate, 9 seat minivan, minibus, standard, moped, minivan, economy, luxury, mini, suv, jeep, intermediate, compact, cargo van, premium, 7 seat minivan and automatic transmission cars are car types and models that autospain.co.uk can compare prices on. More information on where to you pick up or return your rental car, will be given after your reservation has been made. All companies have their own offices where you can pick up keys etc. On site there are also car rental companies like Canarias Hotel Fantasia Bahia Principe on Avenida J M Galván Bello Sn Golf del Sur, Goldcar Europcar on Reina Sofia el Medano Granadilla, Budget Avis on Granadilla, Canarias Hotel Arenas del Mar on Avenida Europa 2 el Médano, Jocar Canarias on Avenida Santa Cruz 65 San Isidro, Interrent on Granadilla, Topcar on Granadilla. Compare car hire for a day, long term, one year, a whole month, week, weekend or for as many days as you wish. Collect the car in one place and return it somewhere else, e.g. another city or country? It is possible to rent a car for one way, called the one way rental.
Data, facts and information about Tenerife South Airport (Tenerife South Reina Sofía Granadilla Airport). Airline companies that fly to Tenerife-South Reina Sofía Granadilla Airport are Aer Lingus, TUI Airlines Nederland, Corendon Dutch Airlines BV, Air Europe, Alba Star, Belavia, Edelweiss Air AG, Binter Canarias, British Airways, Brussels Airlines NV/SA, Condor Flugdienst, Czech Airlines JS, Easyjet UK LTD, Edelweiss Air AG, Iberia Express, COM Limited, and many others. You can wait for your flight in the VIP lounge at Tenerife South Airport or pass the time in restaurants, cafes, and bars. If you don't have time to purchase gifts for friends and family, you can do it immediately at the airport by visiting the Duty-Free shops. The South Airport features a playground and a mother-and-child area for passengers with children. A first-aid post, banks, tourist offices, a post office, and a chapel are located in the South Airport's terminal.
It is the larger of the two international airports located on the island. The airport is in the municipality of Santa Cruz de Tenerife, in the Canary Islands region, in Spain. The airport is located above sea level by 209 feet/64 meters. Santa Cruz de Tenerife 56 km (c. 222400 pop), San Cristóbal de La Laguna 55 km (c. 150700 pop), Arona 12 km (c. 78600 pop), Adeje 17 km (c. 43200 pop), La Orotava 39 km (c. 41200 pop) and Granadilla de Abona 8 km (c. 40000 pop) are the closest big cities. Tenerife North Airport and La Gomera Airport are nearby airports. Tenerife South Reina Sofía Granadilla Airport, Tenerife South Airport, Hego Tenerifeko aireportua, Tenerife, Sur Reina Sofia Airport, Aeropuerto Internacional Reina Sofía, Aeroporto de Tenerife Sur, Aeropuerto de Tenerife Sur, International are alternative names. Named after the previous Queen of Spain. Los Amigos Hostel Tenerife, Playa Sur Tenerife, Hotel Sandos San Blas Nature Resort&golf, Villa Savannah and San Blas Hotel are some hotels and youth hostels close to the airport. If you need a place to sleep. They are all within 3 km. Do you have time and are in the mood for tax-free shopping close to the airport? You will find Centro Comercial San Sofé and Centro Comercial San Blac nearby. Are you planning to, or flying to/from, and will be using Tenerife South Reina Sofía Granadilla Airport on your holiday or trip? Here you can find information, maps, weather, contact information and airport information. Closest cities are San Isidro 4 km, San Miguel De Abona 7 km, Granadilla de Abona 8 km, Arona 12 km and Lomo de Arico 16 km. Airport code is IATA: TFS and ICAO: GCTS. Flights from UK through EasyJet, Ryanair, Jet2 and Thomson Airways. Flights from Spain through Iberia, Air Europa and Vueling. Flights from Germany through Ryanair, Eurowings and Condor etc.
Bus and taxi
Aeropuerto Sur Salidas are bus stations and stops for buses nearby. Titsa offers public bus services to all parts of the island. Line 343 runs to the South Airport. There is also taxi service at the airport. Buses 111, 711, 343, 415, and others depart from the airport. The shuttle bus No. 111 will transport you to the island's capital, Santa Cruz. The number 711 shuttle bus connects the airport with the island's cities and famous beaches. The 343 route connects Tenerife South and Tenerife North airport. The airport is connected to Golf del Sur and other areas south of the island through Route 415.
You can take a taxi to your destination if you need to get there fast. A trip to Playa de Las Americas costs 30-35 EUR, Los Gigantes costs 65 EUR, Puerto de la Cruz costs 110 EUR, and the North Airport costs 90 EUR. Pricing is set for all taxis, and payment is made according to the meter.
There are three areas for parking at the airport: parking P1, parking for rented cars, and parking for buses. Parking P1 is a short distance from the terminal and contains 532 places, 12 of which are reserved for disabled. The cost of parking and how to make a reservation may be found on the airport's official website. The bus parking lot, which has 88 buses and 37 minibuses, is dedicated to bus operators.
Car rental companies at Tenerife South Reina Sofía Granadilla Airport (TFS), Spain
When you are looking for rental cars, we compare these companies Thrifty, Autos Menorca, Owners Cars, Firefly, Maggiore, Delpaso, Sixt, Hertz Dream Collection, Class Rent a Car, Canarias.com, AutoReisen, Avis, Malco Rent a Car, Faycan, Key and Go, Autoclick, Hiper Rent a car, Rhodium, Atesa, Dollar, Surprice, Enterprise, TopCar, Drivalia, Orlando, CICAR, Goldcar, Keddy By Europcar, Nomadcar, Hertz, National, Solmar, Record, Flizzr, Niza, Autos Valls, Europcar, Marbesol, Orcar Canarias, Cooltra Scooter, Autos Aguirre, King Rent, Wiber, Centauro, La Palma 24, OK Rent a Car, Budget, Dickmanns, Alamo, InterRent and ClickRent at autospain.co.uk, all with offices in Spain.
Van rental & Rent a Car Tenerife South Reina Sofía Granadilla Airport Customer Feedback & Reviews