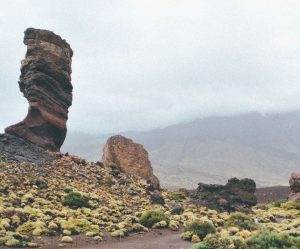 Search for rental cars that you pick up directly at Tenerife South Reina Sofía Granadilla Airport. Our search box looks for all pick up locations nearby. Rent a car where every cost is included, no hidden fees and free cancellations/amendments up to 24 hours before you are supposed to pick up the car. Easy and safe online booking of rental cars.
Large or small company? Even if you want a large company it could be worthwhile to compare the small one´s first. Local companies can offer very good prices in some places. At our website you can compare prices on rental cars and car hires from several companies at Tenerife South Airport, -, Spain. Find the best prices for rental cars online. Closest cities are San Isidro 4 km, San Miguel De Abona 7 km, Granadilla de Abona 8 km, Arona 12 km and Lomo de Arico 16 km. Autospain.co.uk only lists prices from companies that are safe and quality assured so that there will not be any problems when you arrive. Airport code is IATA: TFS and ICAO: GCTS. Collect the car in one place and return it somewhere else, e.g. another city or country. It is possible to rent a car for one way, called the one way rental. Orlando on 11 Calle Escancho, Top Car Autoreisen Airport on Tf 1, Plus Car on San Miguel de Abona Polg Ind Las Andoriñas C Chaveña 19 Las Chafiras, ACE on Granadilla Santa Cruz, Interrent Reina Sofia Apt on Granadilla de Abona el Mediano S N Tf 1 Km 59 Reina Sofia Aeropuerto Sur Salida 23, Budget España on Autopista del Sur Km 58 5, Avis on Autopista del Sur S N Atogo, Cicar on Av S N Granadilla, Hertz on Aeropueto Reina Sofía Granadilla, Autoreisen, Goldcar on Oficina en Terminal de Llegadas Granadilla, Autos Faycan on Sur Granadilla, Sixt on Zona Llegadas Granadilla, Canarias Golf del Sur on Hotel Golf Plaza Avenida J M Galván Bello S N Golf del Sur, Europcar on Reina Sofia Aeropuerto Sur Tf1km59 38610 Granadilla Santa Cruz de Es el Médano, Budget Aeropuerto Reina del Sur on Granadilla, Thrifty on Aeropueto Reina Sofía Granadilla, Plus Car on Granadilla are the companies we compare at/in the airport/country. Convertible, fullsize, 5 seat minivan, estate, 9 seat minivan, minibus, standard, moped, minivan, economy, luxury, mini, suv, jeep, intermediate, compact, cargo van, premium, 7 seat minivan and automatic transmission cars are car types and models that autospain.co.uk can compare prices on. Compare car hire for a day, long term, one year, a whole month, week, weekend or for as many days as you wish.
Data, facts and information about Tenerife South Airport (Tenerife South Reina Sofía Granadilla Airport). The airport is in the municipality of Santa Cruz de Tenerife, in the Canary Islands region, in Spain. The airport is located above sea level by 209 feet/64 meters. Santa Cruz de Tenerife 56 km (c. 222400 pop), San Cristóbal de La Laguna 55 km (c. 150700 pop), Arona 12 km (c. 78600 pop), Adeje 17 km (c. 43200 pop), La Orotava 39 km (c. 41200 pop) and Granadilla de Abona 8 km (c. 40000 pop) are the closest big cities. Tenerife North Airport and La Gomera Airport are nearby airports. Tenerife South Reina Sofía Granadilla Airport, Tenerife South Airport, Hego Tenerifeko aireportua, Tenerife, Sur Reina Sofia Airport, Aeropuerto Internacional Reina Sofía, Aeroporto de Tenerife Sur, Aeropuerto de Tenerife Sur, International are alternative names. Los Amigos Hostel Tenerife, Playa Sur Tenerife, Hotel Sandos San Blas Nature Resort&golf, Villa Savannah and San Blas Hotel are some hotels and youth hostels close to the airport. If you need a place to sleep. They are all within 3 km. Do you have time and are in the mood for tax-free shopping close to the airport? You will find Centro Comercial San Sofé and Centro Comercial San Blac nearby. Aeropuerto Sur Salidas are bus stations and stops for buses nearby. Are you planning to, or flying to/from, and will be using Tenerife South Reina Sofía Granadilla Airport on your holiday or trip? Here you can find information, maps, weather, contact information and airport information. More information on where to you pick up or return your rental car, will be given after your reservation has been made. All companies have their own offices where you can pick up keys etc. On site there are also car rental companies like Canarias Hotel Fantasia Bahia Principe on Avenida J M Galván Bello Sn Golf del Sur, Goldcar Europcar on Reina Sofia el Medano Granadilla, Budget Avis on Granadilla, Canarias Hotel Arenas del Mar on Avenida Europa 2 el Médano, Jocar Canarias on Avenida Santa Cruz 65 San Isidro, Interrent on Granadilla, Topcar on Granadilla.
Car hire companies and car rental at Tenerife South Reina Sofía Granadilla Airport (TFS), Spain
To find the best price, compare the following companies Cooltra Scooter, Hertz Dream Collection, Surprice, Thrifty, Budget, CICAR, Class Rent a Car, Atesa, Dollar, National, Dickmanns, Nomadcar, Drivalia, Sixt, Hiper Rent a car, Wiber, Autos Menorca, Delpaso, Orlando, Orcar Canarias, Autos Valls, King rent, OK Rent a Car, Canarias.com, Centauro, InterRent, Europcar, AutoReisen, Marbesol, TopCar, La Palma 24, Autoclick, Malco Rent a Car, Owners Cars, Keddy By Europcar, Maggiore, Enterprise, Flizzr, Alamo, Hertz, Faycan, Avis, Goldcar, Record, Autos Aguirre, Solmar, Rhodium, Niza, ClickRent and Firefly at autospain.co.uk in Spain.
Car Hire & Rent a Car Tenerife South Reina Sofía Granadilla Airport Customer Reviews & Feedback