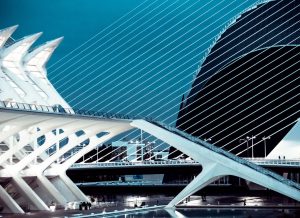 Enterprise, Avis, Budget, Hertz, Europcar and Thrifty offers car hire from Valencia Airport. The offices can be found at the ground floor in the terminal building. The cars are collected from the multi storey car park. You will find additional car hire offices in the car park if you need any assistance.
Outside of the airport are the companies OK Mobility, Sixt, Goldcar and Centauro, a short walk or a ride with a shuttle bus. We have easy and safe online booking for rental cars. Look for rental cars that you can pick up at Valencia Manises Airport. In the search box you can search for the location you want and choose from the list. Car hire, where every cost is included, no hidden fees and free cancellations/amendments up to 24 hours before you are supposed to pick up the car.
Autospain.co.uk lists prices from companies that are safe and quality assured so that there will not be any problems when you arrive. Airport code is IATA: VLC and ICAO: LEVC. It always pays off to compare before you book. Small local businesses often have very good prices. We compare rental car prices and car hires from many companies at Valencia Airport in Valencia, Spain and find the best prices on rental cars. Closest communities are Manises 2 km, Aldaia 3 km, Quart de Poblet 4 km, Paterna 4 km and Alaquàs 4 km. It is possible to rent a car for one way, this is called a one way rental. You collect the car in one place and return it somewhere else, e.g. another city or country. 9 seat minivan, minibus, 5 seat minivan, standard, luxury, mini, convertible, minivan, economy, intermediate, compact, premium, cargo van, suv, jeep, 7 seat minivan, moped, fullsize, estate and automatic transmission cars are car types and models that autospain.co.uk can compare prices on. Compare car rentals for a week, one month, one day, as many days as you wish, long-term, weekend or a year.
Compare car hire Valencia Airport
We at autospain.co.uk compare these companies in Spain, Avis on Carretera S N Manises, Hertz on Carretera S N Manises, Drivalia on Calle Aviación 64 Manises, Goldcar on Carretera del Aeropuerto S N Terminal 1 Hall de Llegadas Local 162 Manises, Thrifty on Terminal de Llegadas Carretera S N Manises, Thrifty, Alamo, Interrent, Firefly on Aeropuerto, Europcar on Manises, National, Clickrent on Calle Manuel Vilar 8 Quart de Poblet, Enterprise, Centauro on Polígono Industrial Aeropuerto Carrer de Catarroja 21 Manises, Europcar Manises on Carrer Maestrat Esquina Carrer Alt Millares Poligono Mas del Oli, Sixt on Carretera del Aeropuerto S N Zona Llegadas Manises, Hertz on 0 S N Lugar, Budget on Carretera Manises.
Facts, information and data about Valencia Airport (Valencia Manises Airport). Valencia Airport is the tenth-busiest Spanish airport and second in the region after Alicante. It is situated 8 km west of the city of Valencia. The airport has flight connections to about 20 European countries an cities like such as Düsseldorf, Amsterdam, Hamburg, Stuttgart, London, Geneva, Zürich, Nice, Frankfurt, Munich, Lisbon and Dublin. Major airlines serving the airport are Air Europa, easyJet, Iberia, Ryanair, Transavia, Vueling and Wizz Air amongst others. The airport is the main base of Iberia's regional airline Air Nostrum. Irish low-cost airline Ryanair. The airport has one terminal. The airport is in the municipality of Valencia, in the Valencia region, in Spain. Closest big cities are Valencia 9 km (c. 814200 pop), Castellón de la Plana 66 km (c. 180000 pop), Gandia 64 km (c. 80000 pop), Torrent 6 km (c. 78500 pop), Sagunto 28 km (c. 66100 pop) and Paterna 4 km (c. 64000 pop). The airport is located about 225 feet/69 meters above sea level. Other nearby airports are Castellón–Costa Azahar Airport. Alternative names for the airport are Valencia Manises Airport, Valencia Airport, Aeropuerto de Valencia, International. Ibis Valencia Aeropuerto, Travelodge Valencia Aeropuerto, Hotel Xon?s Valencia and Tryp Azafata are some hotels and youth hostels close to the airport. If you need a place to sleep. They are all within 3 km. If you are planning or will be flying to/from, and use Valencia Manises Airport, you will find information about the airport, maps, contact information and the weather here. You will find accurate information about where to pick up and/or return your car on your order/voucher. All rental car companies have their own offices where you pick up keys etc.
Bonaire, Centro Comercial Gran Turia and Centro Comercial Factory Bonaire are nearby the airport if you want to shop or are looking for tax-free goods. They are within 3 km. Nearby there are also car rental companies like Campa Sixt on Manises, Victoria Parking Eropuerto on Carrer del Maestrat 17 Manises, OK on Carrer de la Cautiva 2 Quart de Poblet, Dickmanns on Calle de Requena 10 14 Con Esquina C Alquast Manises, Hertz Aldaia Bonaire Shopping Centre on Bonaire Shopping Center Crta N Iii Km 345, Malco Manises on Avinguda Dels Arcs N6 Manises, Thrifty Aldaia on Aldaia Carretera N Iii Km 345 Frente Al Leroy Merlin Aldaia, Atesa on Carretera S N Manises, ACE on Carretera Aeropuerto S N Manises, Hertz Aldaia Leroy Merlin on Ctra Nacional Iii Km 345, Avis on Calle Vall Daiora 0 S N Manises.
Metro, trains, buses, taxi and parking
The metro network Metrovalencia with lines 3 and 5 on the airport station connect the airport to the town center (15 min), the main Railway Station of the city Estació del Nord (20 min) and the port of Valencia (30 min). Valencia airport is near to the road Autovía A-3 highway which connects Valencia with Madrid and is also close to the Autovía A-7 coastal route to Barcelona. It is connected to the town of Valencia by a regular bus line operated by Fernanbus which takes 30 min and passes through Mislata, Quart de Poblet and Manises. A taxi stand is just outside the arrivals hall. There is the general car park and a long-stay parking near the terminal. Buses? These stations and stops for buses are located at the airport Aeropuerto Valencia-Manises. Aeroport, Rosas, Manises, Salt de l'Aigua and Fuente del Jarro are subway (metro) stations near the airport. Closest train stations are Aldaia, Xirivella-Alqueries, Estación de Empalme and Loriguilla-Reva. If you plan to continue travelling, or arrive by train, all are within 4 km.
Car rental companies at Valencia Manises Airport (VLC), Spain
When you are looking for rental cars, we compare these companies Delpaso, Rhodium, King Rent, Autoclick, Key and Go, Hertz Dream Collection, Surprice, Thrifty, Hertz, OK Rent a Car, Hiper Rent a car, Avis, National, Orlando, Maggiore, Malco Rent a Car, Flizzr, Budget, CICAR, Marbesol, Nomadcar, Alamo, AutoReisen, Autos Aguirre, InterRent, La Palma 24, Record, Enterprise, Europcar, Firefly, Sixt, Goldcar, Niza, TopCar, Dickmanns, Owners Cars, Drivalia, Canarias.com, Cooltra Scooter, Orcar Canarias, Class Rent a Car, Keddy By Europcar, ClickRent, Atesa, Autos Menorca, Dollar, Solmar, Autos Valls, Centauro, Faycan and Wiber at autospain.co.uk, all with offices in Spain.
Van rental & Rent a Car Valencia Manises Airport Customer Feedback & Reviews