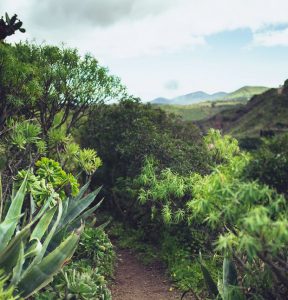 It always pays off to compare before you book, especially on rental cars. The price can differ very much between different companies. At autospain.co.uk you can compare prices on rental cars and car hire from several companies on the island Gran Canaria, Spain. Find the best prices for rental cars online. Closest cities are Vega de San Mateo, Santa Lucía, Valsequillo de Gran Canaria, San Bartolomé de Tirajana, Valleseco and Tejeda.
We can offer car rental where every cost is included, no hidden fees and free cancellations or amendments up to 24 hours before you are supposed to pick up the car. Easy, effortless and safe online search for rental cars. Rent a car at Gran Canaria's train stations, ports/ferry terminals like Port of Pasito Blanco, Puerto Deportivo Puerto Rico, Marítimo Varadero de Gran Canaria, Port of Mogán, Port of las Nieves, Port of la Aldea, Port of Salinetas, Port of la Luz and Puerto Anfi, airports and travel centres etc. Closest airports are Gran Canaria Airport. All large companies have offices in the large cities and airports, in some communities you can also find prices from smaller companies. Drive at your own pace without stress if you are planning a tour of the island. Compare car rental for a week, one month, one day, the number of days you wish, for long-term, a weekend or a year. When you are looking for a rental car on the island, autospain.co.uk compares, for example, these companies: Delpaso, Hertz Dream Collection, Centauro, Keddy By Europcar, Enterprise, Europcar, Autoclick, Orlando, Alamo, Dickmanns, Canarias.com, Class Rent a Car, Cooltra Scooter, Record, Faycan, Rhodium, Solmar, Marbesol, Hiper Rent a car, National, Malco Rent a Car, Maggiore, Sixt, Drivalia, Nomadcar, Owners Cars, ClickRent, Budget, Thrifty, Flizzr, InterRent, Surprice, CICAR, Hertz, Atesa, OK Rent a Car, Firefly, King rent, Dollar, TopCar, Niza, Autos Valls, Orcar Canarias, AutoReisen, Avis, Autos Menorca, Goldcar, Autos Aguirre, La Palma 24.
Facts about Gran Canaria. An island in the municipality Las Palmas, Canary Islands region in Spain. The number of inhabitants is 838 400. Small and large islands nearby are Tenerife, La Palma Island, El Hierro, Lanzarote, Fuerteventura, La Gomera, La Ballena, Lobos Island, La Isleta, Islote del Francés and Isla de Cruces, etc. Travelling with your car on a ferry to other islands (Island Crossings) is rarely allowed. Read more in the rental terms when booking. Las Palmas de Gran Canaria (c. 381800 pop), Telde (c. 100000 pop), Santa Lucía (c. 63600 pop), San Bartolomé de Tirajana (c. 52200 pop), Arucas (c. 36300 pop), Maspalomas (c. 33000 pop), Ingenio (c. 29300 pop), Agüimes (c. 28900 pop) and Gáldar (c. 24400 pop) are cities and communities close by or on the island. Vega de San Mateo, Santa Lucía, Valsequillo de Gran Canaria, San Bartolomé de Tirajana, Valleseco and Tejeda are small towns, suburbs and villages that are close by. Gran Canaria, Isla de Gran Canaria is an alternative name or other names for this island. Use the search box to find the pick-up place you want on the island. Are you looking for more things to do on Gran Canaria? You will find more info under each city on the island.
Tips and suggestions on places, attractions, experiences and tips on destinations you can visit during your stay on Gran Canaria. Vineyards and wine producers on or close to the island are, for example, Bodegas Frontón de Oro, Bodega Las Tirajanas, Bodegas Bentayga, Bodegas Tunte and Bodegas Mondalón, if you are planning a wine tour and tasting in Gran Canaria. To see the whole of the island from a viewpoint, please visit Panoramic Viewpoint of la Cruz y El Montañón, Las Tederas and Viewpoint of Ingenio de Santa Lucia. Do you want to relax and find a beach for swimming and sunbathing? Playa de Melenara, Playa de El Burrero, Playa del Hombre, Playa de Vargas, Playa del Muelle de San Cristóbal, Playa Hoya del Pozo, Playa Chica Las Palmas, Quintanilla, Playa El Barranquillo and Playa del Malpaso are located nearby. Salobre Golf & Resort, Meloneras Golf, El Cortijo Club de Campo, Anfi Tauro Golf, El Cortijo Golf Center, Real Club de Golf Las Palmas (Bandama) and Campo de Golf Maspalomas are some golf courses that are close to or on the island. High mountains on the island are Pico de las Nieves, Tamadaba and Montaña de Tauro. Some high mountain peaks on the island are Roque Nublo, Arguineguin and Pico de la Cogolla. Cuatro Puertas Gran Canaria, Cuevas del (Caves) Guincho and Yacimiento arqueológico Cenobio Valerón are fascinating caves you can visit when you visit Gran Canaria. If you crave activities and experiences and want to visit e.g. water parks, amusement parks or theme parks you can visit Lago Taurito Parque Acuático, Palmitos Park, Parque GrancAventura, Gran Karting Club and Aqualand Maspalomas.
Destinations on Gran Canaria
Car hire in airports nearby: Car Hire Gran Canaria Airport and Tenerife North Airport. Car rental in nearby cities: Car Rental Las Palmas de Gran Canaria, Santa Cruz de Tenerife, San Cristóbal de La Laguna, Telde and Santa Lucía. Rent a car on islands nearby: Compare Rental Cars Tenerife, Lanzarote, Fuerteventura, La Palma and La Gomera.
Car hire companies we compare on Gran Canaria Island, Spain
To find the best price for a car on Gran Canaria, autospain.co.uk compares, amongst others, the following companies Firefly, Surprice, Orlando, Drivalia, Class Rent a Car, Delpaso, National, Keddy By Europcar, Autoclick, Alamo, Thrifty, Orcar Canarias, La Palma 24, Faycan, Enterprise, Goldcar, King rent, Autos Aguirre, Maggiore, Centauro, Sixt, ClickRent, Marbesol, Europcar, Niza, OK Rent a Car, Budget, Malco Rent a Car, Canarias.com, Dickmanns, AutoReisen, Atesa, Cooltra Scooter, Dollar, Avis, Wiber, Flizzr, TopCar, InterRent, Nomadcar, Autos Menorca, Autos Valls, Hertz, Hiper Rent a car, Owners Cars, Rhodium, Hertz Dream Collection, CICAR, Solmar and Record.
Car Hire & Rent a Car Gran Canaria Island Customer Reviews & Feedback