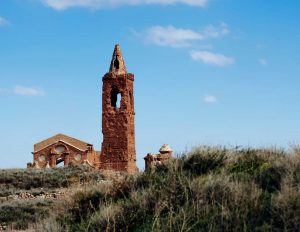 Rental cars are available at Zaragoza's travel centre, train stations (Zaragoza Portillo, Zaragoza Miraflores, Zaragoza Delicias Railway Station, Utebo, Villanueva de Gallego and Casetas) and airports like Zaragoza Airport and Huesca-Pirineos Airport, ZAZ. A car hire service where every cost is included, no hidden fees and free cancellations/amendments up to 24 hours before you pick up the car. Easy and safe online booking of rental cars. Search for a city, airport etc. and choose a pick up place.
Find the best prices for rental cars online. Comparing prices online can be very profitable, many smaller companies can otherwise only be booked on site. Comparison of rental cars and car hires from several businesses in the city of Zaragoza, Spain. We compare these companies in Zaragoza or in Aragon, Europcar Estación de Tren on Estacion Intermodal Calle de Miquel Roca I Junyent 5 Planta 2, Hertz Calle Hernan Cortes 31 on Calle Hernán Cortés 31, Hispania Center on 8 Calle del Principado de Morea, Sixt on Miquel Roca I Junyent N 5 Planta 2 Estacion Intermodal de 50011, Sixt, Enterprise on Calle Rioja 33, Budget España on Calle Rioja 33, Ok Delicias on Avenida de Navarra 80 Local 215 Estación Central de Autobuses, Sixt on Calle Rioja 33, Alamo on Estación de Tren Calle Rioja 33, Avis on Avenida Navarra 80, National on Estación de Tren Calle Rioja 33, Thrifty on Calle Hernán Cortés 31.
Zaragoza (Zaragosa, Salduba, Caesaraugusta, Saragosse, Caesarea Augusta, Zargoza, Saragossa) is a city in the municipality Saragossa, Aragon region, Spain. It is the county seat in the region. 1th largest city/town when it comes to inhabitants in the region and the 5th largest town/district in Spain. Read more about what the city has to offer when it comes to experiences and which companies are located in Saragossa and the country. Smaller villages, communities and suburbs nearby are Tauste, La Almunia de Doña Godina, Alagón, Zuera, Borja, La Magdalena, San José, Universidad, Juslibol and Santa Isabel. Larger surrounding cities/communities are Delicias (c. 110500 pop), Huesca (c. 52100 pop), Oliver-Valdefierro (c. 30200 pop) and Almozara (c. 25800 pop). The city is located about 214 meters above sea level. With about 674 300 (2015) inhabitants. Zaragoza Delicias Bus Station are stops and bus stations in the city. Get some tips on local companies in Saragossa.
Wondering what there is to see and do in Zaragoza? Here are a few suggestions on activities, attractions, museums, events, destinations, places and experiences that are worth a visit during your holiday in the city. Make a visit to these historical ruins and places, Monastery of Santa Fé. Arco del Deán are old arches and arcs that could be worth seeing during your visit. Puerto Venecia, Centro Comercial Augusta and Centro comercial Plaza Imperial are malls in the city if you want to do some shopping. Want to play some Black Jack or Roulette at a casino? Casino Zaragoza are located in the town centre.
Do you need a car for a golf trip? Golf courses close to the community are Arcosur Golf 7 km, Campo de Golf Las Ranillas 3 km, Real Aeroclub de Zaragoza 14 km and Club de Golf La Peñaza 13 km. Notable churches or cathedrals are Church of San Felipe y Santiago el Menor, Church of Santa María Magdalena, Church of Santa Isabel de Portugal and Basilica-Cathedral of Our Lady of the Pillar which are close by. Manors and palaces worth seeing up close nearby in Zaragoza, are Palace of La Aljafería. All within walking distance. Close to Zaragoza there are castles worth seeing such as Castillo de (Castle) Juslibol and Castillo de (Castle) Miranda. Garden of Bambúes, Acuáticos and Botanical Garden Recorrido del Ebro Garden of Gramíneas are located in the city if you want to experience parks and gardens recommended by us. To see the whole Zaragoza from an observation point, make a visit to Viewpoint Galacho Juslibol. Poetas Park, Bruil Park, Miraflores Park and Macanaz Park are located in the city if you want to experience beautiful and interesting parks and gardens.
You can visit the amphitheatres and/or arenas in town at Anfiteatro Parque Fluvial Expo. Why not visit Theater Arbole S.L., Asociación Cultural Theater Conton y Son, El Sótano Mágico, Theater la Estación and Theater las Esquinas to experience and see music, plays and shows nearby Zaragoza. Roman Theater, Ermita de Nuestra Señora del Pueyo and Leaning Tower of Zaragoza are close by if you are interested in the exciting history and archaeology of the area. Wine tour and tasting in Zaragoza? Vineyards and wine producers that are close to the the city are, for example, Bodegas Larre. Parque de atracciones de Zaragoza are water parks, amusement parks or theme parks nearby. If you are craving for activities and experiences with your children. Want to spend a day watching animals? Zoos, aquariums, tropicariums, terrariums, tropical houses and safari parks that are nearby are Acuario de Zaragoza.
In the city, there are interesting monuments and statues of famous people and events like Basílica de Nuestra Señora del Pilar and Monument to Los Caidos. Plaza deNtra Senora del Pilar, Plaza del Pilar-Murallas, Plaza Aragón, Plaza Planillo and Plaza de Cesar Augusto are notable large open spaces and squares which are located in the central parts of town. Watching sports or exercising? Athletic fields close to the city are Ciudad Deportiva Real Zaragoza, Atlético Escalerillas and Club Pádel Zaragoza. Close to the town centre, the La Romareda Stadium, Stadium José Manuel Juan Boix, Pabellón Príncipe Felipe, Palacio Municipal de Deportes and Stadium Atletismo Corona de Aragón's are located. See the different teams in town play or are you craving some football? Or want to see a concert? Museum of Fuego y de los Bomberos, Museo Paleontológico Universidad Zaragoza, Museo Pablo Gargallo, Museum of Teatro de Caesaraugusta, Museo Goya – Colección Ibercaja, Centro de Urbanismo Sostenible, Museum of Zaragoza, Caesaraugusta Forum Museum, Museo Pablo Serrano IAACC, Patio de la Infanta and Museum of Zaragoza Etnología are located nearby. Maybe a day at the museums and art galleries of the town?
Car hire in airports nearby
Car hire in airports nearby: Rent a Car Zaragoza Airport and Huesca-Pirineos Airport.
Car rental companies in Zaragoza, Spain
We compare these companies in this city or in the region, Enterprise, Goldcar, Orcar Canarias, InterRent, Thrifty, Faycan, Record, Orlando, Alamo, Hertz, Centauro, Class Rent a Car, Keddy By Europcar, Surprice, Hertz Dream Collection, Nomadcar, Solmar, King rent, Autos Valls, Autoclick, Budget, Sixt, AutoReisen, Marbesol, Niza, Canarias.com, Atesa, Europcar, National, Avis, TopCar, Firefly, Dollar, Owners Cars, Rhodium, Hiper Rent a car, Dickmanns, Cooltra Scooter, ClickRent, Drivalia, Wiber, Maggiore, Delpaso, Autos Menorca, OK Rent a Car, La Palma 24, Autos Aguirre, Malco Rent a Car, CICAR and Flizzr. You can usually find the largest selection at airports such as Zaragoza Airport and Huesca-Pirineos Monflorite Airport. The large companies usually have offices adjacent to the airport.
Car Hire & Rent a Car Zaragoza Customer Reviews & Feedback