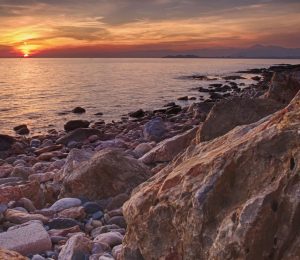 Large or small company? Even if you want a large company it could be worthwhile to compare the small one´s first. Local companies can offer very good prices in some places. At our website you can compare prices on rental cars and car hires from several companies at Murcia-San Javier Airport, San Javier, Spain. Find the best prices for rental cars online.
It is a former civilian passenger airport replaced by the new Región de Murcia International Airport.
Closest cities are Santiago de la Ribera 3 km, San Javier 4 km, Los Alcázares 5 km, San Pedro del Pinatar 7 km and Pilar de la Horadada 10 km. Autospain.co.uk only lists prices from companies that are safe and quality assured so that there will not be any problems when you arrive. Airport code is IATA: MJV and ICAO: LELC. Search for rental cars that you pick up directly at Murcia-San Javier Airport. Our search box looks for all pick up locations nearby. Rent a car where every cost is included, no hidden fees and free cancellations/amendments up to 24 hours before you are supposed to pick up the car. Easy and safe online booking of rental cars. Compare the number of days you want, whether that be a week, weekend, rent for a day, a year, a whole month or a long-term rental. Collect the car in one place and return it somewhere else, e.g. another city or country. It is possible to rent a car for one way, called the one way rental. Fullsize, compact, economy, luxury, mini, suv, jeep, 5 seat minivan, minivan, 7 seat minivan, standard, 9 seat minivan, minibus, cargo van, intermediate, moped, estate, convertible, premium and automatic transmission cars are car types and models that autospain.co.uk can compare prices on. Dickmanns los Alcazares on Avenida Cartagena 876 los Alcázares, Enterprise Cerrado on Avenida Bartolomé Paños Pérez 26 Santiago de la Ribera, OK on Calle Isla del Hierro 1, Goldcar, Avis, Avis S Ribera on Santiago de la Ribera, Firefly, Interrent on Avenida España 101 Santiago de la Ribera, Centauro on Avenida Bartolomé Paños Pérez 38, Europcar on Santiago de la Ribera, Firefly on Ctra del Aeropuerto S N Santiago de la Ribera, 24 on Rm F34, Budget on Calle Bartolomé Pérez Paños are the companies we compare at the airport to find the best price.
Facts, data and information about Murcia-San Javier Airport (Murcia-San Javier Airport). The airport which is in the municipality of Murcia, in the Murcia region, in Spain. The airports Murcia Corvera Airport and Alicante-Elche Airport are also nearby. Aeropuerto de Murcia-San Javier, Murcia–San Javier Airport, Murcia-San Javier Airport, International are alternative names. The airport is located about 11 feet/3 meters AMSL. Closest big cities and communities are Murcia 37 km (c. 436900 pop), Alicante 70 km (c. 334800 pop), Elche 55 km (c. 230100 pop), Cartagena 24 km (c. 212000 pop), Torrevieja 25 km (c. 101800 pop) and Lorca 79 km (c. 91900 pop). Closest train stations are Balsicas-Mar Menor, Torre-Pacheco and Los Nietos Pescadería. If you plan to continue travelling, or arrive by train, all are within 4 km. If you are planning or will be flying to/from, and use Murcia-San Javier Airport, you will find information about the airport, maps, contact information and the weather here. You will find accurate information about where to pick up and/or return your car on your order/voucher. All rental car companies have their own offices where you pick up keys etc. Shopping that's tax-free? Centro Comercial Dos Mares are nearby the airport. All within 3 km. Need a place to sleep? Serena Golf Hotel & Apartamentos, Los Alcazares 3000, Hotel Costa Narejos, Hotel Los Narejos Murcia and Trabuco Hotel are examples of hotels and youth hostels close to the airport. They are all within 3 km.
Nearby destinations, Murcia-San Javier Airport
Find the best car hire and cheapest car rental in airports nearby: Cheapest Car Hire Murcia-Corvera Airport and Hire a Car Cheap Alicante-Elche Airport. Find the cheapest car rental & best car hire in nearby cities: Car Hire Murcia, Cheap Car Hire Cartagena and Compare Hire Cars Torrevieja. Rent a car in cities in the region: Cheapest Rental Cars Murcia, Compare Rental Cars Cartagena and Van Rental Lorca.
Car rental companies at Murcia-San Javier Airport (MJV), Spain
We at autospain.co.uk compare these companies in Spain, Avis, Hertz, Europcar, Budget and Sixt.
Van rental & Rent a Car Murcia-San Javier Airport Customer Feedback & Reviews