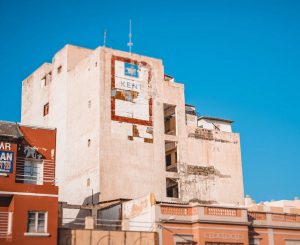 If you are looking to have an outdoor adventure holiday, try the off-beaten destination of Las Palmas, located in the stunning Canary Islands in Gran Canaria. With a beautiful coastline, diverse landscape, majestic mountains, sandy dunes, and miles of golden beaches, there is no better place to visit than Las Palmas.
If you want to explore Las Palmas with complete peace of mind, the best thing to do is to rent a car. Having your rental car at your disposal will let you explore the island as and when you want, without having to worry about how to get back to your hotel or how late in the night it is. There are many car rental companies in Las Palmas. You can find the leading rental car companies here, and they offer rental cars that fit every budget. If you want a cheap car rental, doing a car hire comparison is advisable so that you can narrow down your choices. Many hotels and agents at the airport now compare car hire plans for you to make your holiday hassle-free. Compare car hire companies such as Enterprise, Dollar, Europcar, Thrifty, Budget, Avis, National, Firefly, Keddy By Europcar, Surprice, Sixt, Hertz, Goldcar, Flizzr, Alamo and InterRent, etc
Here are some of the top reasons to visit Las Palmas.
1. Wonderful climate
Las Palmas has one of the best climates in the world. The entire archipelago of the Canary Islands is known as the islands of eternal spring. It never gets too hot, and you will always feel a wonderful fresh breeze of the Atlantic Ocean blowing through the island. Even the winters here are enjoyable and perfect for taking a swim in the Atlantic Ocean.
2. Beautiful beaches
Las Palmas is known for having a beach in the center of the city. Park your rental car in the city center and head over to Las Canteras. This is a long sandy beach that has shallow waters ideal for swimming. There is also a boulevard with shops, cafes, and many restaurants, making it ideal for hanging out. You can also take a relaxing stroll and reach a spot with some jagged rocks where the water comes crashing against the coast.
3. Rich culture and heritage
On his way to the 'New World,' Christopher Columbus passed through the Canary Islands. Las Palmas is home to a beautiful museum that showcases the life of this great explorer. The archaeology, churches, monuments, and caves all around Las Palmas are a must-visit.
4. Visit Vegueta, the old town
Vegueta is the older city of Las Palmas. Shop in the Triana and make your way to the Plaza de Carrasco to see its fabulous art-nouveau buildings and the continuous line of palm trees. Don't forget to check out the Cathedral Santa Ana, which is a major landmark of Vegueta. Park your car rental conveniently, take a walk through the small cobblestoned pathways, and admire the beautiful houses.
5. Vibrant nightlife
While Las Palmas might not have nightlife like some of the other towns of Europe, but it has a very vibrant nightlife. Las Palmas is the party city of the Canary Islands. There is some of the other outdoor event going on all year round. While in Las Palmas, don't forget to enjoy dinner al fresco, followed by a drink as you watch the beauty of the ocean from the yacht harbour.