Barcelona is the second biggest city in Spain, and it has a lot to offer if you are a tourist. It is because this city will amaze you in every aspect of life. From the history to the cultures, from food to beautiful sights, there is nothing that you will be missing in Barcelona.
There is a lot to do in Barcelona. you can do a trip specifically to Barcelona and you will be amazed to see the historical and cultural values of this place. Renting a car for all your travel needs is a must do thing before setting out to explore Barcelona. It will help you make memories and spend most of the time seeing some historical places around. As there are a lot of things that you can do in Barcelona, here we will discuss some of them. You can pick up the car at the airport. There are man companies at the airport but also in the city.
Things to do in Barcelona: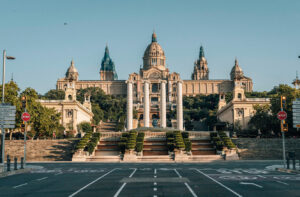 The following are the 7 best things that you must never miss when you are in Barcelona.
Sagrada Familia
Although this is a place that is still under construction, it is still a great place to visit while you are in Barcelona. This is a great place because it has been under construction for more than 140 years now and there is still a quarter part of this place that is under construction. In terms of cultural values, it will show you the historic and cultural architectural values of Spain.
Casa Batllo
If we take a look at the creations of Antoni Gaudi, this is another most beautiful creation that is present in Spain. This is a great place to visit in Barcelona because of its attractive exterior and amazing and unique interior.
If you are visiting this place in the winters, do not forget to miss the mushroom-shaped fireplace that is present on the noble floor.
Casa Mila
This is another great instance of the work of Antoni Gaudi. This place is well known for its external appearance and its architectural style as it has a historic presence. This was completed in 1912 and its presence is very attractive so you must visit this place while you are in Barcelona.
Park Guell
This is the place that was also made under the influence of Gaudi. It truly represents the devotion of Gaudi for its design because the looks of this place are not present anywhere else in the world. The beauty of this place is enhanced by the plants.
Barcelona City History Museum
Spread on about 4000 square meters, this is the place that will provide you all the information about the history of Barcelona.
Montjuic
This is a place in Barcelona that has a lot of things present at the same spot. This was made to host several international exhibitions so there are some great museums there. Additionally, you will also find a magic fountain that is not only amazing in the daylight, but it also gets colorful in the evening.
City beaches
Whether you are looking for some relaxing time, or you want to enjoy the environment of the beach, you can visit the beaches of Barcelona. Here you will also be able to find some shops and bars.
Barcelona is a place where you can have a great trip and that will not be very costly because most of the things are to be experienced by viewing. So, if you are looking to have a great trip to Barcelona make sure to visit the places we mentioned here.