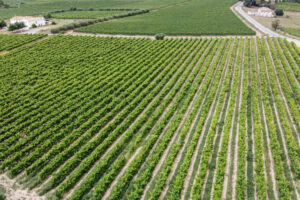 If you want to experience an unforgettable wine holiday, then Spain is the first country to come to mind. Spain has the largest surface area of vineyards in the world, and it is also the third biggest wine producer in the world. With so many beautiful vineyards and wineries sprawled across Spain, it can be confusing for a first timer to decide which places to visit first.
If you want to visit the best vineyards and wineries in Spain, the first thing to do would be to rent a car. Having a cheap car hire with you will let you hop from one vineyard to the next without any trouble. Having a rental car also makes it easy to travel from one wine-producing region in Spain to another. Remember that the breathtaking landscape of Spain is also best explored while driving from one wine producing region to another in a hire car. There are so many car hire companies in Spain that you will be spoilt for choice. Some of the leading car hire companies in Spain include:
Malco Rent a Car
Cots Rent a Car
Helle Hollis Car Rental
Libra Rent a Car
All-In Car Hire
Centauro Car Hire
Victoria Car Hire
It is best to do a car hire comparison before you arrive in Spain, or you can even compare car rental prices at the airport once you land. Spain has 17 regions that produce wine, so you will be spoilt for the choice to select where to start your trip from. Now that you have your pick of a hire car, here are the best vineyards and wineries to visit in Spain.
1. Bodegas Marques de Riscal
Located in La Rioja, this is one of the region's oldest wineries. Founded in 1858, Bodegas Marques de Riscal is where you must begin your visit from. The years of history attached with this place combined with some of the most excellent wines of Spain make this winery and vineyard a must-visit for tourists. While here, you can also visit the futuristic hotel designed by Frank Gehry to try out some of the most unique and delicious dishes of Spain. The winery is famous for producing over three million bottles of red wine per year. You can also opt to take a guided tour of the place.
2. Bodegas Ysios
After the Bodegas Marques de Riscal, drive your rental car to the Bodegas Ysios also in La Rioja. This winery is also known for its high-quality wines and also for the winery's unique design. The winery has been designed to mirror the Cantabrian mountain range that surrounds it.
3. Cavas Freixenet
From La Rioja, head over to Catalunya in your car rental. Cavas Freixenet is where the famous Spanish champagne, Cava, is produced, along with many excellent qualities of wine. The old cellar at Cavas Freixenet was constructed in 1922. You will have to book your winery tour in advance to check out the traditional process of making Cava along with the modern way of wine manufacturing.