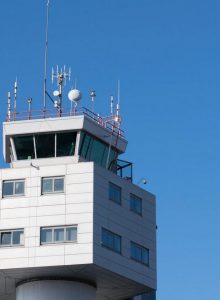 Search for rental cars that you pick up directly at Vigo-Peinador Airport. Our search box looks for all pick up locations nearby. Rent a car where every cost is included, no hidden fees and free cancellations/amendments up to 24 hours before you are supposed to pick up the car. Easy and safe online booking of rental cars.
Large and safe or small and cheap? It pays off to compare before you book. Here you can compare rental cars and vehicle rent from several companies at Vigo-Peinador Airport in Vigo, Spain. Closest communities are Redondela 6 km, Porriño 8 km, Vigo 8 km, Moaña 11 km, Ponteareas 12 km and Cangas do Morrazo 13 km. Autospain.co.uk lists prices from companies that are safe and quality assured so that there will be no problems when you want to pick your car up. Airport code is IATA: VGO and ICAO: LEVX. It is possible to rent a car for one way, this is called a one way rental. You collect the car in one place and return it somewhere else, e.g. another city or country. When you are looking for rental cars, compare these companies Sixt on Av Aeroporto S N Llegadas, Thrifty on Camino Piñeiro Manso 13, National, Alamo, Hertz on Piñeiro Manso 13 Camiño da Fonte do Santo, Avis, Enterprise, Avis on Avenida do Aeroporto, Europcar on Vgo Av Del at autospain.co.uk, all with offices in Spain. Suv, jeep, compact, minivan, standard, luxury, intermediate, convertible, fullsize, premium, mini, economy, 9 seat minivan, minibus, estate, 7 seat minivan, moped, 5 seat minivan, cargo van and automatic transmission cars are car types and models that autospain.co.uk can compare prices on. Compare car rentals for a week, one month, one day, as many days as you wish, long-term, weekend or a year.
About Vigo-Peinador Airport (Vigo-Peinador Airport) information, facts and data. The airport is in the municipality of Pontevedra, in the Galicia region, in Spain. The airport is located about 855 feet/261 meters AMSL. Other names for this airport could be Vigo-Peinador Airport, Aeropuerto de Vigo, International. Other nearby airports are Santiago de Compostela Airport. Closest big cities are Vigo 8 km (c. 297300 pop), Ourense 64 km (c. 107700 pop), Santiago de Compostela 72 km (c. 95100 pop), Pontevedra 22 km (c. 81600 pop) and Vilagarcía de Arousa 42 km (c. 37600 pop). Vigo Bus Station are bus stations and stops for buses nearby. If you are planning or will be flying to/from, and use Vigo-Peinador Airport, you will find information about the airport, maps, contact information and the weather here. You will find accurate information about where to pick up and/or return your car on your order/voucher. All rental car companies have their own offices where you pick up keys etc. Hotels and lodging that are close to the airport are Hotel Lar, Europcar Vigo Aeropuerto, Hotel El Peinador, Hotel Chess México and Motel Aeropuerto, if you need somewhere to sleep on your journey there or home. They are all within 3 km. Are you arriving to the airport by train? Closest train stations are Louredo-Valos, Redondela-Picota, Vigo Guixar Station and Railway Station Urzaiz.
Frequently asked questions about car rental Vigo-Peinador Airport
Which car hire companies are onsite at Vigo-Peinador Airport?
There are over 9 car hire companies at Vigo-Peinador Airport. Car rental companies such as National, Thrifty on Camino Piñeiro Manso 13, Hertz on Piñeiro Manso 13 Camiño da Fonte do Santo, Avis on Avenida do Aeroporto, Europcar on Vgo Av Del, Avis, Sixt on Av Aeroporto S N Llegadas, Enterprise, Alamo, etc.
Do I need a credit card for car hire at Vigo-Peinador Airport?
You can make a booking without a credit card. Note that, even if you choose to pay by debit card, you will have to provide a valid credit card in the driver's name at the time of pick-up at Vigo-Peinador Airport, since the rental agent requires a credit card from which to take the rental deposit. Credit cards accepted for pick-up are MasterCard, Visa, and in some cases American Express.
How much does it cost to rent a car at Vigo-Peinador Airport?
Renting a car at Vigo-Peinador Airport costs from about 28 € per day and up, depending on the season and supply. Sometimes you can find a cheaper rental car depending on the season. In the majority of cases the rental price includes collision damage waiver, third party liability protection, tax, airport fee, unlimited mileage and breakdown assistance. Please note that the costs included may vary depending on the car rental agent and destination country. The car rental agent may also choose to ask you for a deposit or excess at the rental desk. Make sure to check the rental conditions at the time of booking.
What is the price of fuel in Spain?
The price of gasoline/petrol and diesel varies according to the prices set by the market. The price of gasoline/petrol and diesel varies constantly and often differs between different petrol companies. If you rent a car at Vigo-Peinador Airport, gasoline prices will be around 1,127 € / l for 95, 1,293 € / l for 98 and diesel 1,053 € / l approximately.
What types of car can I rent?
The range of cars varies during the season but you can usually rent car types such as 5 seater minivan, 7 seater minivan, 9 seater minivan, minibus, cargo van, compact cars, compact elite, convertible, economy cars, economy elite, electric cars, estate, exotic cars, fullsize cars, fullsize elite, hybrid cars, intermediate, intermediate elite, large truck-lorry, luxury cars, luxury elite, medium suv, mini cars, mini elite, minivan, moped, premium cars, small suv, small-medium truck-lorry, special cars, standard cars, suv, jeep at Vigo-Peinador Airport.
Are there extra charges for drop-off at a different location?
Yes, in most cases the car rental agent will charge an extra fee if you wish to return the vehicle at a different location then Vigo-Peinador Airport. We will clearly state whether the one-way fee is included in the rental price or what additional cost may arise at the time of booking.
Car hire companies and car rental at Vigo-Peinador Airport (VGO), Spain
Marbesol, TopCar, Delpaso, Autos Valls, Record, Orcar Canarias, InterRent, Autos Menorca, Orlando, Faycan, Centauro, Avis, Niza, Flizzr, Maggiore, Hiper Rent a car, Owners Cars, Cooltra Scooter, Europcar, Rhodium, Budget, Autoclick, CICAR, Alamo, Dickmanns, Canarias.com, National, Sixt, Thrifty, Keddy By Europcar, King Rent, Hertz, ClickRent, OK Rent a Car, Enterprise, Nomadcar, Wiber, Firefly, Goldcar, Atesa, Dollar, Drivalia, Hertz Dream Collection, Surprice, Class Rent a Car, Solmar, Malco Rent a Car, Autos Aguirre, La Palma 24 and AutoReisen are the companies we compare at/in the airport/country.
Car Hire & Rent a Car Vigo-Peinador Airport Customer Reviews & Feedback