The new Holiday Spending Report from Post Office Travel Money reveals that 80 per cent of UK holidaymakers now rate their safety abroad as most important.However, cost remains a key factor in destination choice¹, even though the new research found that two-thirds of UK tourists bust their budget once they get to their holiday hotspot – overspending by an average of 26 per cent².
Seventy-nine per cent of those surveyed said the cost of getting to a resort influenced their destination choice and 72 per cent voiced concerns about resort costs, with almost half (47 per cent) citing the value of sterling as an important element in choosing where to holiday.Also, three-in-five (59 per cent) rated package holiday price discounts as important.
Despite these cost concerns, while almost four-in-five (78 per cent) of holidaymakers set a budget for their last trip, only a third of them stuck to it. On an average budget of £747 per couple, the Post Office research found that the other two-thirds spent £195 more than they intended – adding up to a collective overspend of £1.55 billion³.
Andrew Brown of Post Office Travel Money said: "With the pound giving UK tourists less bang for their buck, it is surprising to see that overspending is continuing at the levels seen in previous years.What's more, since the average budget set virtually matches the amount of foreign currency that holidaymakers took with them in cash4, this means they incurred charges by changing money at an ATM or paying on plastic to cover their overspending.We urge them to consider budget carefully this year to avoid paying through the nose."
One way to save money is to pick a resort where costs are low like Sunny Beach, Bulgaria, which has just been named Europe's cheapest in the latest Post Office barometer of costs. However, consumer perceptions do not always match reality.When holidaymakers who had visited a destination before were asked where they rated good value, Spain (visited by 56 per cent of the survey sample) topped the chart with an approval rating of 90 per cent5.In contrast, only 74 per cent of those who had visited Bulgaria rated it good value.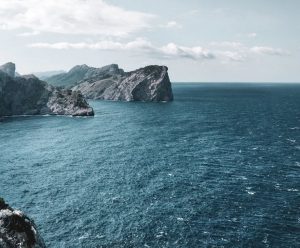 Although Spain emerged as one of the cheapest destinations in the latest Holiday Costs Barometer, runner up Turkey, with an 89 per cent approval rating from consumers, did not make the barometer top 10. Marmaris was in 11th place. Similarly, while the Balearic Islands scored an 86 per cent positive rating among the 43 per cent of respondents who had visited one of the islands, the Post Office found that prices for tourist staples have risen 23 per cent in Majorca, while San Antonio in Ibiza was the most expensive of 20 resorts surveyed.
Italy and France fared poorly in the consumer survey for the third consecutive year. Only 69 per cent rated Italy as good value and even fewer (62 per cent) gave France the thumbs up.However, both results tally with the Holiday Costs Barometer findings as Sorrento and Nice were among the most expensive resorts surveyed.
Further afield, Thailand had the highest approval rating of 86 per cent, although only 11 per cent of the sample had visited the country.In contrast, 40 per cent of respondents had holidayed in the USA and 80 per cent of them thought the country good value.The worst rating was given to Dubai.Fewer than half (47 per cent) of those who had visited the Emirate thought that Dubai was good value.
The Post Office research found big differences between the attitudes of individuals and families who had previously visited a destination.While Spain, Turkey and the Canary Islands were still voted the top three destinations by families, every rating given by families (except for Dubai and France) was lower than the approval given by individuals.
The biggest discrepancies were in ratings for Cyprus (families: 69 per cent, individuals: 87 per cent), Croatia (families: 63 per cent, individuals: 87 per cent), Bulgaria (families: 63 per cent, individuals: 79 per cent) and Mexico (families: 60 per cent, individuals: 85 per cent).
By contrast, there was scarcely any difference between the attitudes of individuals and families who had previously holidayed in the US.80 per cent of individuals thought their transatlantic trips were good value and 79 per cent of families agreed with this.