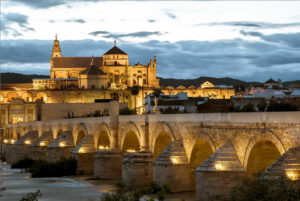 Andalucia is one of the most vibrant and historic cities in Spain. Full of culture, tradition, and history, a visit to Andalucia will leave a deep imprint in your memory. From exploring the charming medieval castles to rejuvenating on the golden sandy beaches that cradle the Mediterranean and Atlantic shores, a trip to Andalucia is an once-in-a-lifetime opportunity.
Of course, first things first, you will need to have a hire car for driving around Andalucia. When you are on holiday, the best option is to rent a car. There are many car rental companies in Andalucia that offer various plans and offer to tourists. You can quickly do a car rental comparison online to find cheap car rental plans, or you can even ask around the city and compare car hire prices as you move from one region of Spain to the next.
With a rental car along, here are the top reasons why you should visit Andalucia.
1. Unique and Diverse Landscape
Andalucia has one of the most distinct landscapes in Spain. There are snow-capped mountains and hilltop villages on one side, only to be transformed into a desert as you move along. Andalusia is home to the only desert in Europe.
Start your journey from Caminito del Rey, which takes you on a hiking trip along a suspended walkway attached to the walls of the El Chorro Gorge. This trip is ideal for thrill seekers who want to see the adventurous side of Andalucia. Don't miss out on the Sierras de Cazorla nature reserve, the biggest protected area in Spain. The UNESCO World Heritage Site Donana National Park is another must-see to see a beautiful haven of rivers, wildlife, and woodlands.
2. The Flamenco Show
Andalucia is the birthplace of the passionate flamenco dance. Immersing yourself in a flamenco show in Andalucia is an outstanding experience you do not want to miss. The Triana district in Seville is the best place to drive to in your rental car and check out the many flamenco bars. You can also visit the Pena la Plateria in Granada for a beautiful flamenco show.
3. Rich History and Culture
Andalucia is home to many historically significant monuments, architecture, and museums. There are seven UNESCO World Heritage Sites in the city, including the Alcazar Palace in Seville, the Alhambra in Granada, and the Grand Mosque-cathedral in Cordoba, a beautiful mosque converted into a beautiful mosque-cathedral.
Even the old towns of Baeza and Ubeda are a must-visit to see the incredible renaissance-style churches and palaces.
4. Happening Nightlife
Andalucia is known for having the best nightlife in Spain. The city is home to many prominent clubs and cozy smaller bars. Check out the Plaza de la Universidad to experience many dive bars, clubs, and other live-music venues. Seville is also another popular draw for partygoers. The glitzy Marbella and Torremolinos are known for trendy clubs and round-the-clock partying.
5. Relaxing on the golden beaches
Andalucia has a huge coastline that stretches over 800 kilometres. No matter what type of beach you like to visit, you will be sure to find your favourite beach in Andalucia. There is the Playa de Bolonia to see, lying in between Tarifa and Cadiz. This is a string of beautiful golden sandy unspoiled beaches that are yet undiscovered. If you are looking for a child-friendly beach, the Playa de la Barrosa in Cadiz is the perfect option as kids can easily paddle and have fun in the shallow waters.