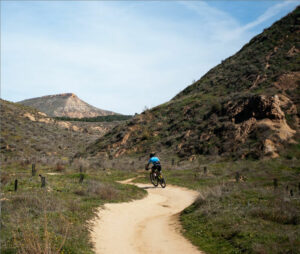 We compare large companies as well as small and find the best price for all types of cars. Compare rental cars and renting of a vehicle from several companies in the town, Alcalá de Henares in Spain.
Easy and safe online booking for rental cars. Search for a city, airport etc. and choose a pick up location. The search will look for all types of models. Rental cars are available at Alcalá de Henares's travel centre, train stations (Estación de Alcalá de Henares, Estación de La Garena, Estación de Alcalá de Henares Universidad, Estación de Meco, Estación de Torrejón de Ardoz, Estación de Azuqueca de Henares and Estación de San Fernando de Henares) and airports like Madrid–Torrejón Airport and Adolfo Suárez Madrid–Barajas Airport. Car hire where every cost is included, no hidden fees and free cancellations/amendments up to 24 hours before you pick up the car. Europcar on Hotel Rafael Calle de Bulgaria 2, Thrifty on Vía Complutense 135 137, Budget on Calle Hita 4, Hertz on Vía Complutense 135 137 137, Hertz Leroy Merlin on Ctra Nacional Iii Km 345, Thrifty on Vía Complutense 119, Avis on Hotel Alcala Plaza Calle Hita 4 are the companies we compare in Alcalá de Henares/Spain.
Information about the town Alcalá de Henares (Cómpluto), located in Madrid, Madrid region, Spain. Is a locality in the area. 8th largest city/district when it comes to inhabitants in the region and the 36th largest town/community in Spain. Read more about what the town has to offer when it comes to experiences and which companies are located in Madrid and the country. With a population of 204 600 (2015) within its administrative limits. Small villages, communities and suburbs nearby are El Escorial, Guadarrama, Paracuellos de Jarama, Las Matas, Arroyomolinos, Los Hueros, Casa Blanca, Baezuela, El Encín and Los Santos de la Humosa. Madrid (c. 3255900 pop), Latina (c. 256600 pop), Carabanchel (c. 253700 pop) and Puente de Vallecas (c. 244200 pop) are larger neighbouring communities and cities. The town/city is located about 597 MASL. Bus stop? These stations and stops are located in the city, Torrejón de Ardoz. We also give tips on which companies offer rental cars in Madrid.
Tips and recommendations in Alcalá de Henares on activities, museums, experiences, attractions, places, events and destinations you can visit during your trip. Malls like Centro Comercial La Dehesa, Parque Comercial Alcalá Atenea and Centro Comercial Alcalá Magna are close by if you want to do some shopping. Parque Europa de Torrejón de Ardoz, Aquópolis San Fernando de Henares and Diversión en la Granja are water parks, amusement parks or theme parks nearby. If you are craving for activities and experiences with your children. Faunia and Zoo Guadalajara are aquariums, safari parks, zoos, tropicariums, tropical houses and terrariums close to the city. Palacio Arzobispal and Mansion of Laredo are magnificent and interesting buildings, villas and palaces close to the centre of Alcalá de Henares.
Find the best car hire and cheapest car rental in airports nearby
Find the best car hire and cheapest car rental in airports nearby: Car Hire Madrid-Barajas Airport and Rent a Car Torrejón Airport. Luxury Car Rental Deals in Alcalá de Henares.
Car rental companies in Alcalá de Henares, Spain
To find the best price we compare following companies Record, Cooltra Scooter, Flizzr, AutoReisen, Hertz, Budget, ClickRent, Atesa, Dollar, Autos Aguirre, Solmar, La Palma 24, Hiper Rent a car, Autos Valls, Marbesol, Rhodium, Centauro, Class Rent a Car, Hertz Dream Collection, Autoclick, Enterprise, Key and Go, Dickmanns, Owners Cars, Goldcar, Niza, Autos Menorca, Canarias.com, National, Malco Rent a Car, OK Rent a Car, Wiber, CICAR, Delpaso, Faycan, TopCar, Firefly, Thrifty, Alamo, Surprice, Europcar, Avis, King Rent, Keddy By Europcar, Nomadcar, Orcar Canarias, InterRent, Maggiore, Orlando, Sixt and Drivalia in Alcalá de Henares. You can usually find the largest selection at airports such as Adolfo Suárez Madrid-Barajas Airport and Torrejón de Ardoz Airport. The large companies usually have offices adjacent to the airport.
Van rental & Rent a Car Alcalá de Henares Customer Feedback & Reviews