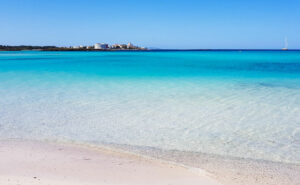 Comparison of rental car and car hire from several businesses in the town Can Pastilla, Spain. Find the best prices for rental cars online. Comparing prices online can be very profitable, many smaller companies can only be booked on site.
We have an easy and safe online booking of rental cars. Car hire where every cost is included, no hidden fees and free cancellations/amendments up to 24 hours before you are supposed to pick up the car. Search and choose destination, search for country, city etc. and choose from the list. Rental cars at Can Pastilla's train stations (Son Fuster, Ferrocarril de Sóller, Verge de Lluc, Pont d'Inca Nou, Polígon de Marratxí and Marratxí) travel centre and airports like Palma de Mallorca Airport and ferry terminals and ports (Club Nautic El Arenal, Club Náutico can Pastilla and Club Nautico Cala Gamba). To find the best price, we compare the following companies; Centauro on Camí de Son Fangos 147 Palma, Avis on Carretera de Laeroport S N Palma, Hiper Ocasion Coches Ocasión Segunda Mano Km 0 on Camí de 41 Palma, Ok Son Oms on Polígono Son Oms Carrer Son Fangós S N Palma, Interrent on Son Sant Joan, Hiperrentacar on Camino Son Garcías S N Palma, Europcar on Son San Juan Airport Terminal A Palma Sola, Hiperrentacar on Camí de 45, Hiper Aeropuerto on Camino S N Palma de Islas Baleares, Record Go on Disseminat Aeropuerto Son Sant Jo 75 Palma, Sol y Mar on Carrer de 20 Palma, Goldcar on Disseminat Aeropuerto Son Sant Jo Palma, Record on Disseminat Aeropuerto Son Sant Jo 75 Palma, Europcar Arenal on Calle Mar Menor N 5 Local 9 Camí de Les Meravelles Palma.
About the town Can Pastilla (Ca'n Pastilla), located in the Balearic Islands part, Balearic Islands region, Spain. 39th largest town/city when it comes to inhabitants in the region and the 1231th largest town/district in Spain. Palma de Mallorca (c. 401300 pop), Calvià (c. 51800 pop), Manacor (c. 40500 pop) and Llucmajor (c. 36100 pop) are other larger communities, cities nearby. The population of the town is about 5 400 in 2015. Soller, sa Pobla, Santanyí, Son Servera, Capdepera, Andratx, Sometimes, Playa de Palma, Les Meravelles, Es Pil-lari and Sant Francesc are small villages, suburbs and communities nearby. Whether you are visiting the town Can Pastilla just for one day or for a longer period, there is plenty to do. Read more further down. The town/city is located about 8 MASL. Son Sardina and UIB are subway (metro) stations nearby. In town, there are car rental companies like Eurorent on Aeropuerto Son San Joan Palma, Drivalia on Carrer del Canal de Sant Jordi 9 Palma, Clickrent on Polígono Son Oms Carrer del Camp Franc 27 Palma, Hiper on Cami de 41 Palma, Sixt on C Canal de Sant Jordi 29 Carrer Son Oms 2 L2 Palma, Hertz on Disseminat Aeropuerto Son Sant Jo Palma, Sixt on Zona Llegadas Palma, Alamo on Aeropuerto Son Sant Juan, Sixt on Carrer de 53 B Palma, Gold Car on Carrer Son Oms 2 25 Palma, Autoclick on Poligono de Carrer Son Oms Carrer Son Oms S N Palma, National on Aeropuerto Son Sant Juan Palma, Enterprise, Dollar on Calle Sant Joan de Deu 3 Palma, Thrifty, OK on Camí de Son Fangos 145 Palma. We also give tips on which companies offer rental cars in Balearic Islands.
Tips and recommendations in Can Pastilla on activities, museums, experiences, attractions, places, events and destinations you can visit during your trip. Son Puig, Palace of la Almudaina, palace Palace of l´Almudaina and Son Peretó are magnificent and interesting buildings, villas and palaces close to the centre of Can Pastilla. Close to Can Pastilla there are castles worth seeing such as Castell de (Castle) Bellver. L'Arenal, La Ribera, Ses Fontanelles, Es Puntarro, Platja s'Arenal, Playa Porticholet and Playa Cala Blava are beaches nearby if you want to relax and bask in the sun for a couple of days. To experience and watch exciting history and archaeology, visit these nearby places, Cova prehistòrica Son Caulelles and Poblat de Cas Quitxero.
Plaza Pius IX are notable large open spaces and squares which are located in the central parts of town. Some of the vineyards and wine producers that are close to Can Pastilla are, for example, Bodegas Angel, Celler Sebastià Pastor, Viña Miquel, Son Juliana, Natiu de Finca Sa Torre, Alconde S.L., Can Majoral, S.A.T. and Bodegas Maciá Batle. Wine tour and tasting in Spain? Do you want to do some shopping? The large malls in the city are e.g. FAN Mallorca Shopping. Golf trip and need to rent a car? Club de Golf Son Antem 12 km, Golf Son Gual 8 km, Real Golf Bendinat 12 km and Golf Son Muntaner 11 km are some golf courses that are close to the community.
Club Torre Den Pau are located nearby if you want to watch sports or see a game. Parish Church of Coll d'En Rebassa, Parish Church of San Fernando de Palma and Parish Church of San Antonio de la Playa are beautiful cathedrals and churches nearby. To see the whole Can Pastilla from an observation point, make a visit to Viewpoint of Maioris, Viewpoint of Delta and Viewpoint Son Verí Nou. Parks, green areas and plantings worth visiting for recreation and relaxing are Torre d'en Pau and Es Carnatge. Jungle Parc Junior, Golf Fantasía, Marineland Mallorca and Aqualand El Arenal are water parks, amusement parks or theme parks nearby. If you are craving for activities and experiences with your children. Want to spend a day watching animals? Zoos, aquariums, tropicariums, terrariums, tropical houses and safari parks that are nearby are Monkey park and Palma Aquarium.
Nearby destinations, Can Pastilla
Find the best car hire and cheapest car rental in airports nearby: Cheapest Hire Cars Palma de Mallorca Airport. All prices include free mileage, fees at the airport and necessary insurances, local taxes and fees etc in Can Pastilla. Find the cheapest car rental & best car hire in nearby cities: Car Hire Les Meravelles, Rental Cars Coll d'en Rabassa, Cheap car rental Es Molinar, S'Arenal and Palma de Mallorca. Rent a car in cities in the region: Rent a Car Palma de Mallorca, Hire a Car Calvià, Car Rental Ibiza Town, Manacor and Llucmajor.
Car rental companies in Can Pastilla, Spain
Avis, Hertz, Europcar, Budget, Sixt and Thrifty are the companies we compare in the city and in the region to find the best price. You can usually find the largest selection at airports such as Palma de Mallorca Son Sant Joan Airport. The large companies usually have offices adjacent to the airport.
Van rental & Rent a Car Can Pastilla Customer Feedback & Reviews